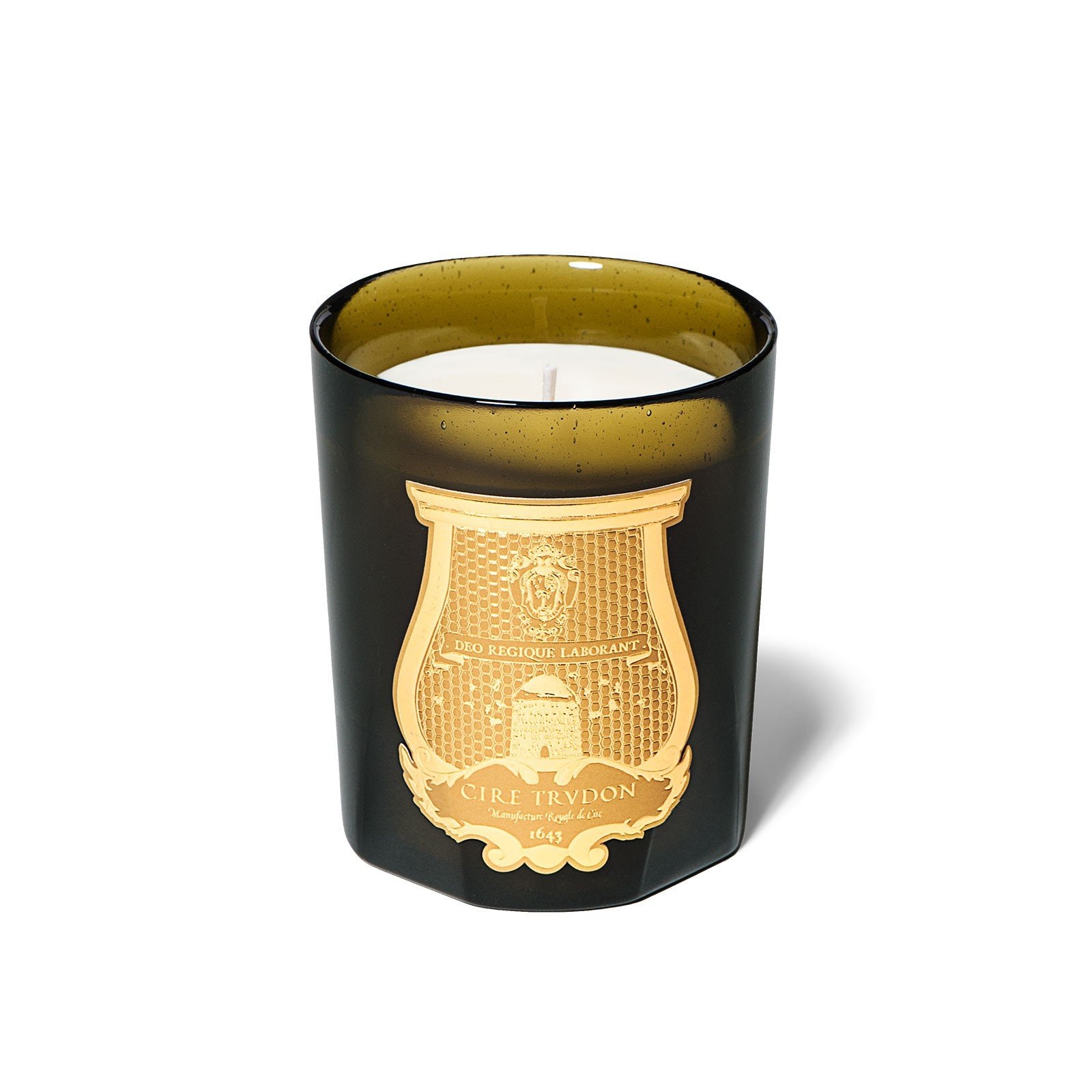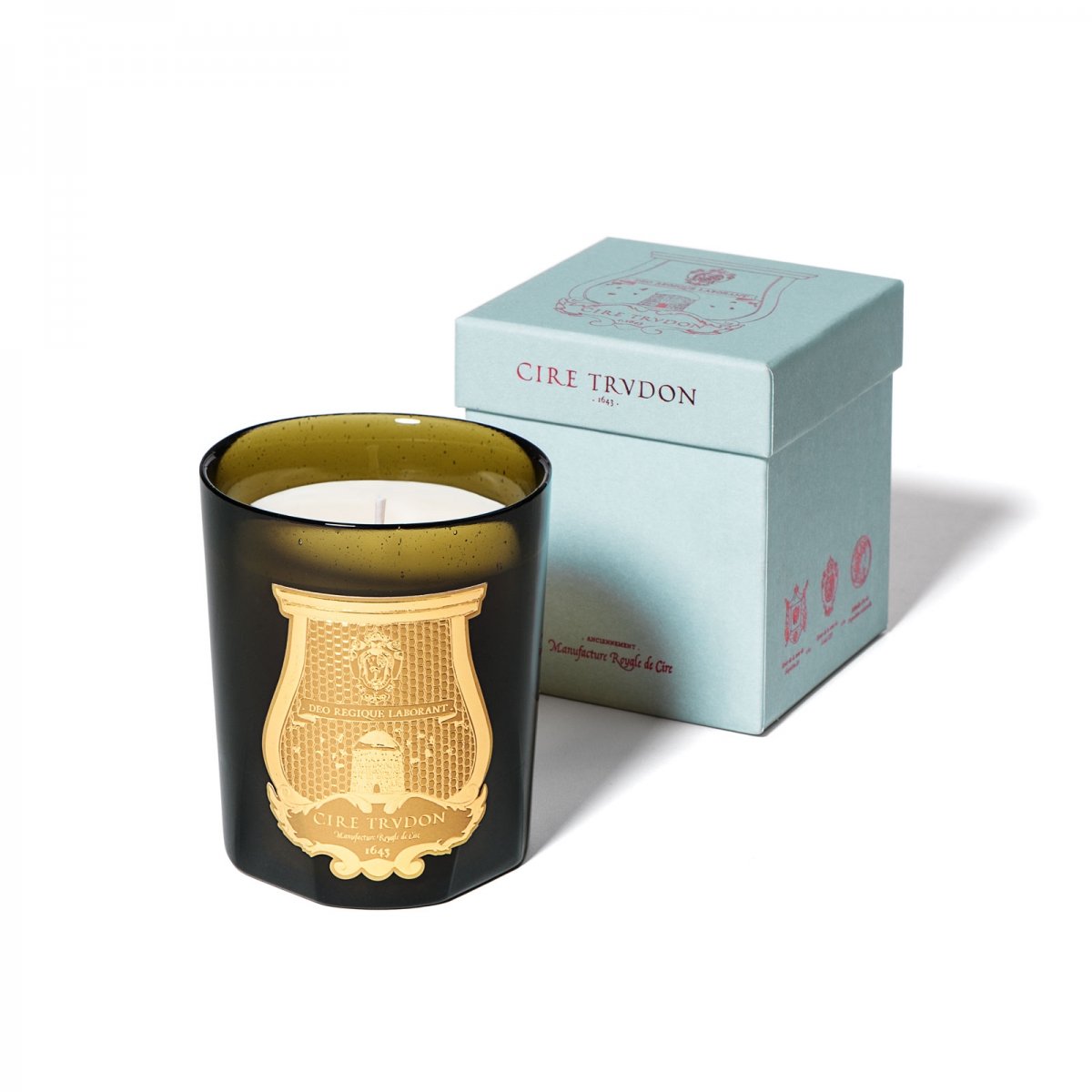 Trudon Candle. Gabriel
SI NECESITAS AYUDA PARA FINALIZAR LA COMPRA ESCRÍBENOS A INFO@ANCLADEMAR.COM O LLÁMANOS AL 913910146
Pickup currently unavailable at Calle Barquillo 37
Calle Barquillo 37
Pickup currently unavailable
Calle Barquillo 37
28004 Madrid
Madrid
Spain
913910146
The candles are the Maison Trudon emblematic products. They are manufactured at the Trudon workshop in Normandy using unrivaled know-how inherited from master candle makers.

Gourmand Chimney Fire

270 g - 55 to 60 hours

Gabriel introduces welcomed warmth to chilly Winter afternoons. With notes of leather, cashmere wood, and candied chestnuts, the fragrance weaves happy, cozy memories.
NOTICE:

In order to get the most out of your candle, burn it until the entire surface of the candle melts.

To preserve the fragrance, do not burn your candle for more than 2 hours at a time during the first third of the candle and 1 hour at a time during the remaining.

Do not leave candle burning unattended. Do not set in a draft.

Keep away from children, curtains and pets.

Should the wick require centering, gently readjust to correct position when the wax is still molten. Allow candle to solidify before relighting.

Should any black smoke appear, trim the tip of the wick. It should be clean and no longer than 5mm at all times.

Always protect the table or surface on which the candle rests (with a wood or ceramic plate, for example).
ANCLADEMAR T-SHIRTS
XS - 45 cm (width arm) x 67.5 cm (length)
S - 48 cm (width arm) x 68 cm (length)
M - 51 cm (width arm) x 71.5 cm (length)
L - 54 cm (width arm) x 73.5 cm (length)
XL - 57 cm (width arm) x 75.5 cm (length)
OXFORD SHIRTS
XS - 96 cm (chest) ; 88 cm (waist); 72.8 cm (length); 65 cm (sleeve)
S - 102 cm (chest) ; 94 cm (waist); 74.8 cm (length); 66.5 cm (sleeve)
M - 108 cm (chest) ; 100 cm (waist); 76.8 cm (length); 68 cm (sleeve)
L - 114 cm (chest) ; 106 cm (waist); 78.8 cm (length); 69.5 cm (sleeve)
XL - 120 cm (chest) ; 112 cm (waist); 80 cm (long); 71 cm (sleeve)
SOFT COTTON SHIRTS
S - 104 cm (chest) ; 72 cm (length)
M - 108 cm (chest); 74 cm (length)
L - 116 cm (chest); 74 cm (length)
XL - 124 cm (chest); 80 cm (length)
CUSTOM SWEATSHIRTS, EMBROIDERED AND STAMPED
Xs - 48 cm (width) x 65 cm (length)
S - 50.5 cm (width) x 68 cm (length)
M - 53 cm (shoulder) x 72 cm (length)
L - 56 cm (width) x 74 cm (length)
XL - 59 cm (shoulder) x 76 cm (length)
NOMADIC ROPE SANDALS
36 - 22.99 cm (length) 
37 - 23.63 cm (length) 
38 - 24.27 cm (length) 
39 - 24.90 cm (length) 
40 - 25.54 cm (length) 
41 - 26.18 cm (length) 
42 - 26.82 cm (length)
43 - 27.46 cm (length)
44 - 28.10 cm (length)
45 - 28.74 cm (length)