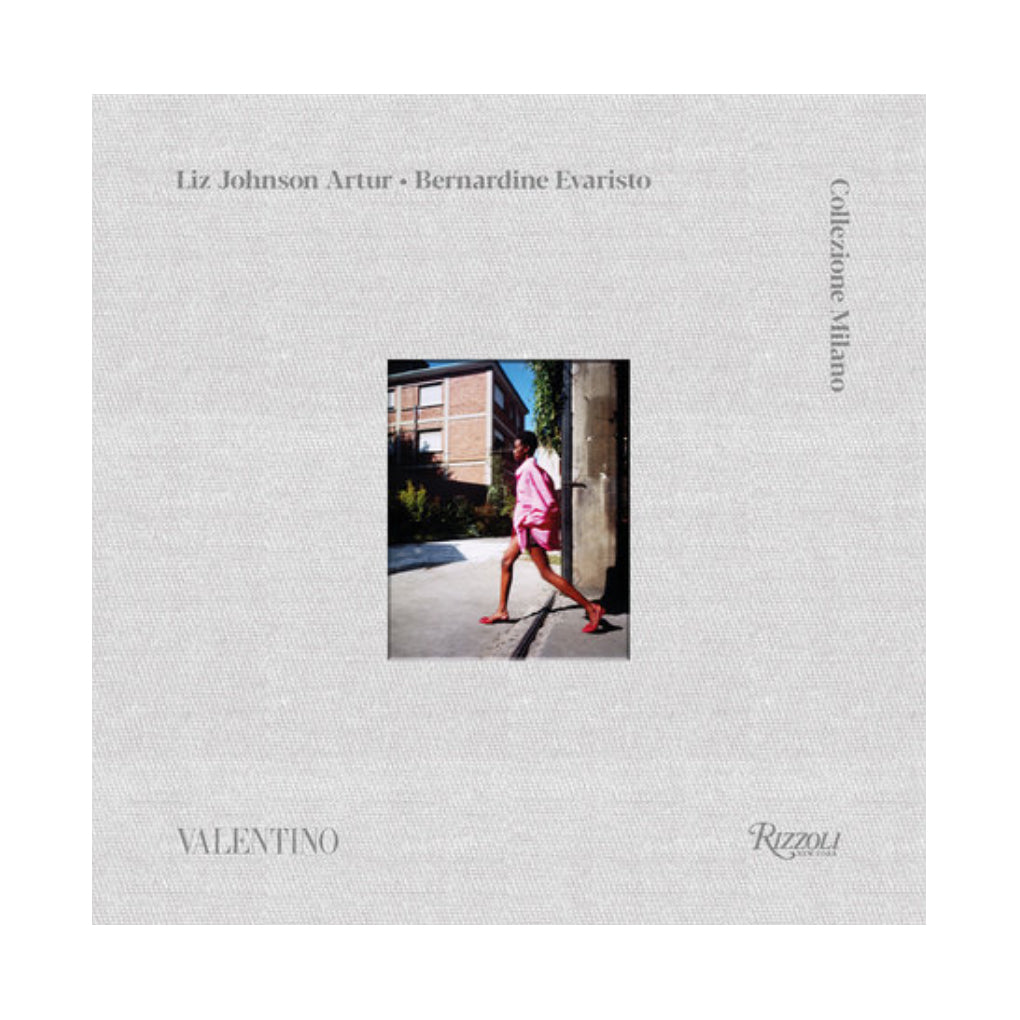 Valentino: Collezione Milano
SI NECESITAS AYUDA PARA FINALIZAR LA COMPRA ESCRÍBENOS A INFO@ANCLADEMAR.COM O LLÁMANOS AL 913910146
Pickup available at Calle Barquillo 37
Usually ready in 24 hours
Valentino: Collezione Milano
Calle Barquillo 37
Pickup available, usually ready in 24 hours
Calle Barquillo 37
28004 Madrid
Madrid
Spain
913910146
Size: 30x 30 cm
168 pages
English
From fashion to photography to literature, a book following a mantra:
"We will no longer be silenced to become anything less than powerful and utterly fabulous."


Identity, diversity, inclusivity: the essential values of Maison Valentino and creative director Pierpaolo Piccioli. This book is founded on, as the choral work of three artists: Pierpaolo Piccioli, Liz Johnson Artur and Bernardine Evaristo.

Three different visions in a unique moment: the Valentino Collezione Milano fashion show, which took place in Milan at the Fonderia Macchi on September 27, 2020. A time of great changes, a time when COVID dictated its rules, but that did not persuade art. "We are storming towards your future and you cannot stop us," writes Bernardine Evaristo.

Pierpaolo Piccioli chose Turner Prize–winning photographer Liz Johnson Artur to interpret Valentino Collezione Milano and the show through her lens. He wanted Liz's eyes to convey his values: no fuss, no frills, just women and men wearing his collection walking toward the light. A passionate intention that brings fashion at the center of the narration. Liz's photography is enlightened by the words conceived by Evaristo. You no longer see the dress, you see decisive characters wanting to take a radical step forward, to their new beginnings.
ANCLADEMAR T-SHIRTS
XS - 45 cm (width arm) x 67.5 cm (length)
S - 48 cm (width arm) x 68 cm (length)
M - 51 cm (width arm) x 71.5 cm (length)
L - 54 cm (width arm) x 73.5 cm (length)
XL - 57 cm (width arm) x 75.5 cm (length)
OXFORD SHIRTS
XS - 96 cm (chest) ; 88 cm (waist); 72.8 cm (length); 65 cm (sleeve)
S - 102 cm (chest) ; 94 cm (waist); 74.8 cm (length); 66.5 cm (sleeve)
M - 108 cm (chest) ; 100 cm (waist); 76.8 cm (length); 68 cm (sleeve)
L - 114 cm (chest) ; 106 cm (waist); 78.8 cm (length); 69.5 cm (sleeve)
XL - 120 cm (chest) ; 112 cm (waist); 80 cm (long); 71 cm (sleeve)
SOFT COTTON SHIRTS
S - 104 cm (chest) ; 72 cm (length)
M - 108 cm (chest); 74 cm (length)
L - 116 cm (chest); 74 cm (length)
XL - 124 cm (chest); 80 cm (length)
CUSTOM SWEATSHIRTS, EMBROIDERED AND STAMPED
Xs - 48 cm (width) x 65 cm (length)
S - 50.5 cm (width) x 68 cm (length)
M - 53 cm (shoulder) x 72 cm (length)
L - 56 cm (width) x 74 cm (length)
XL - 59 cm (shoulder) x 76 cm (length)
NOMADIC ROPE SANDALS
36 - 22.99 cm (length) 
37 - 23.63 cm (length) 
38 - 24.27 cm (length) 
39 - 24.90 cm (length) 
40 - 25.54 cm (length) 
41 - 26.18 cm (length) 
42 - 26.82 cm (length)
43 - 27.46 cm (length)
44 - 28.10 cm (length)
45 - 28.74 cm (length)