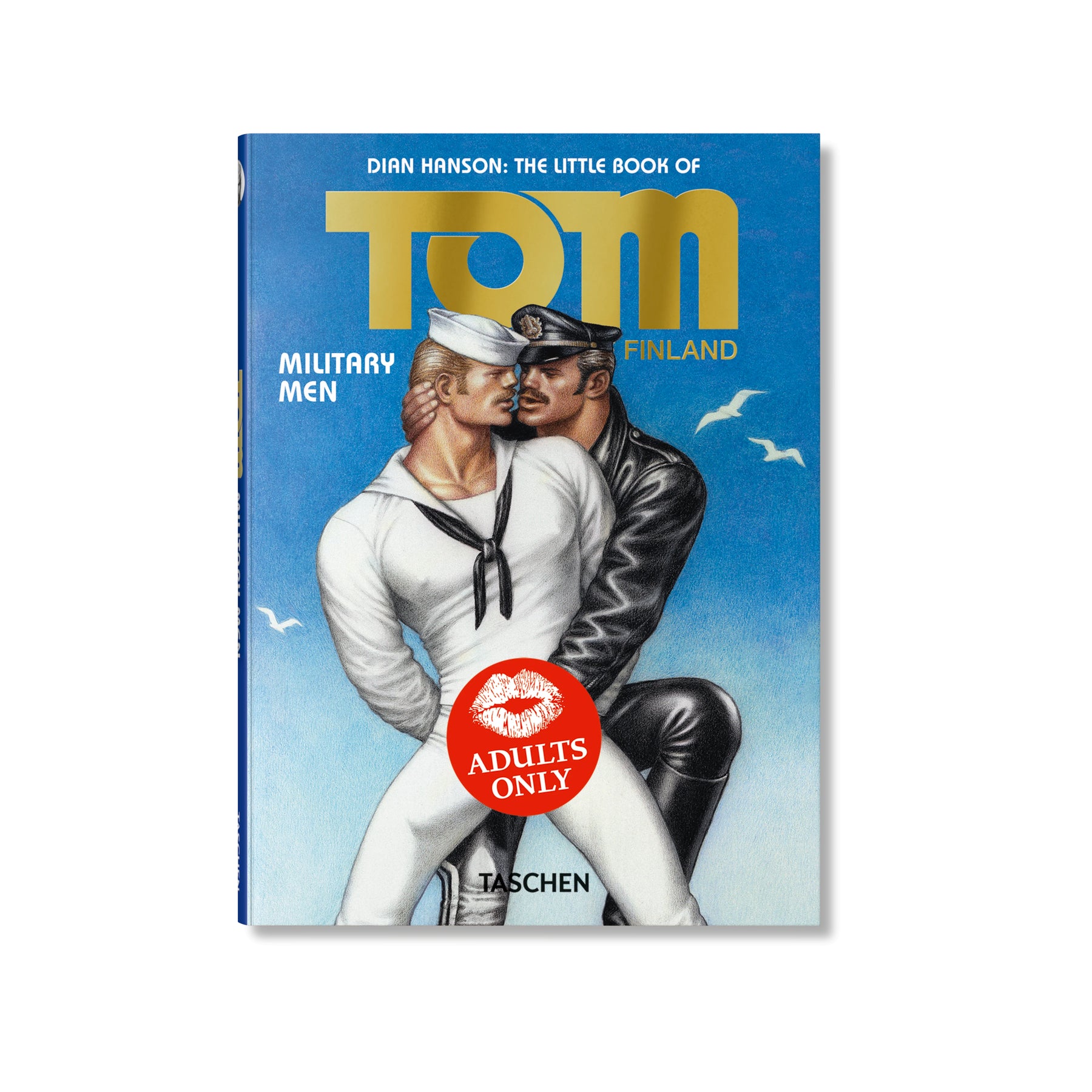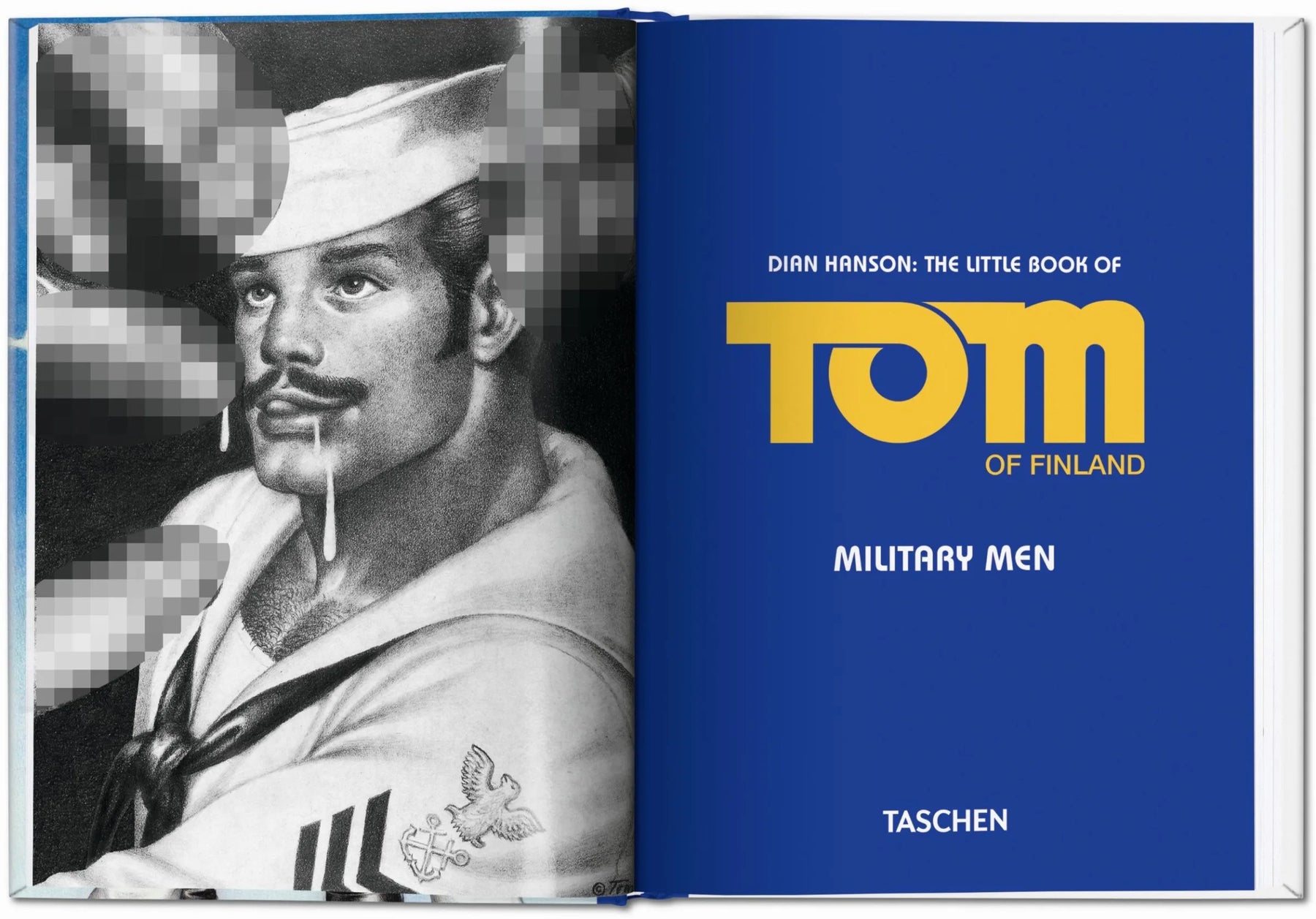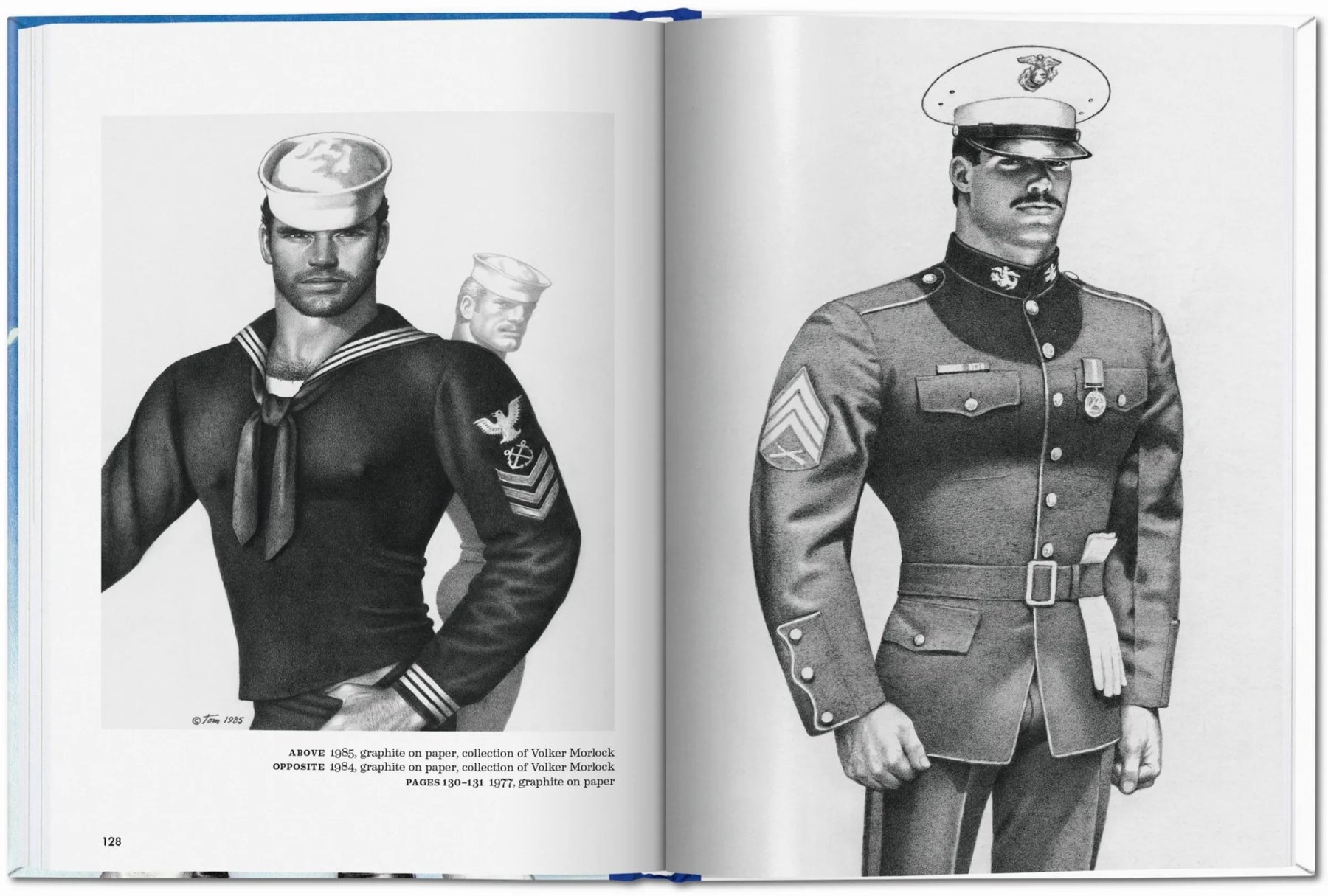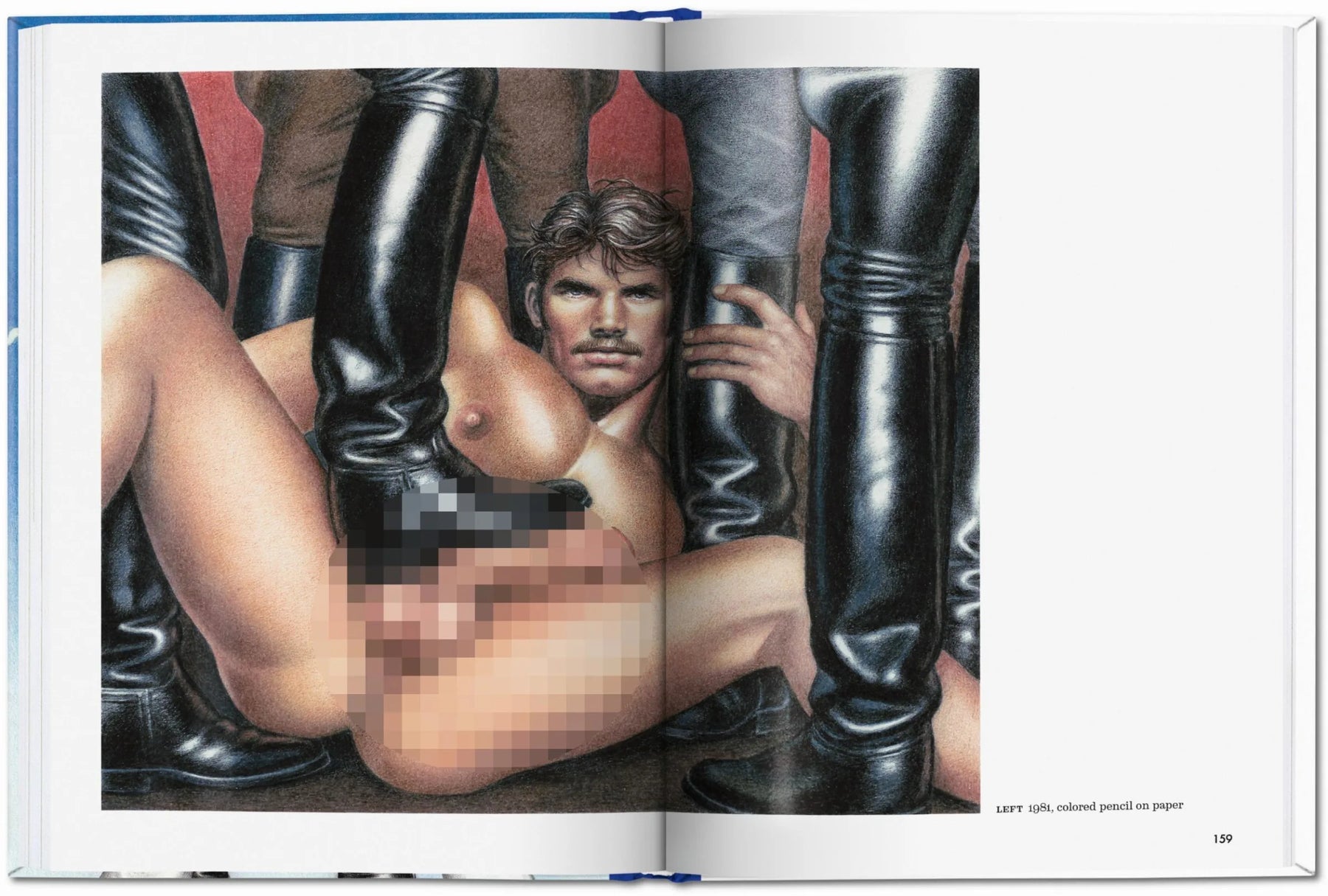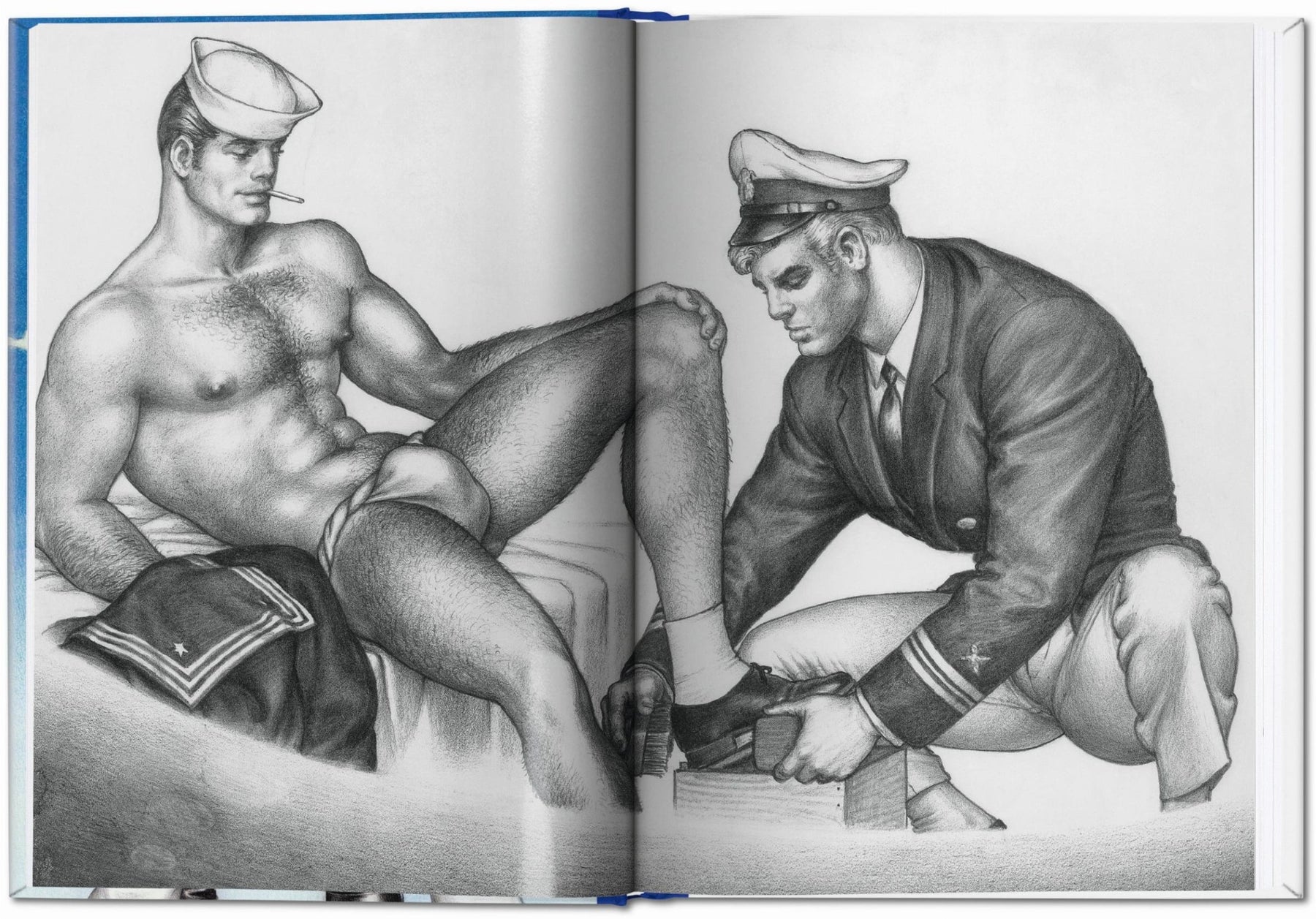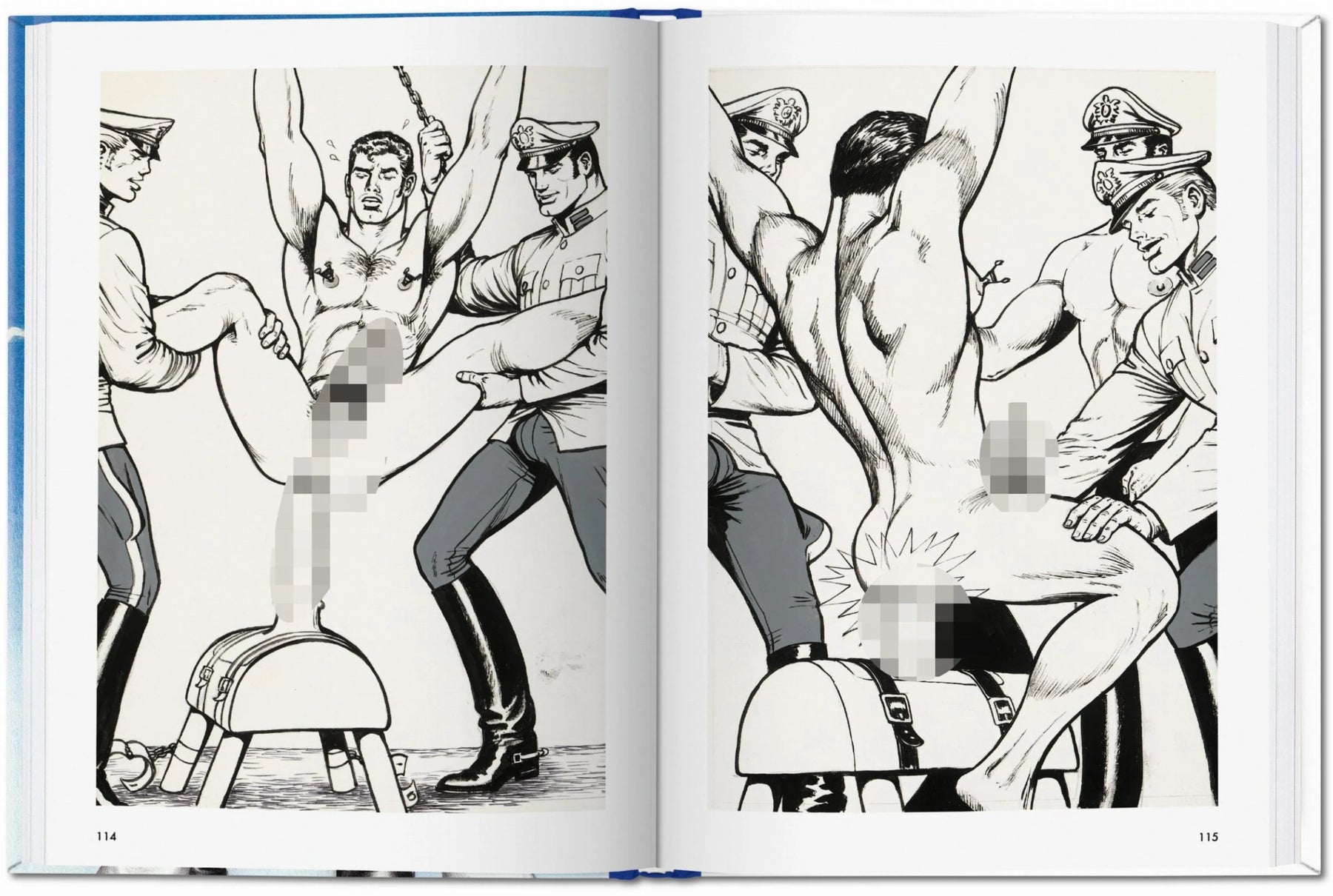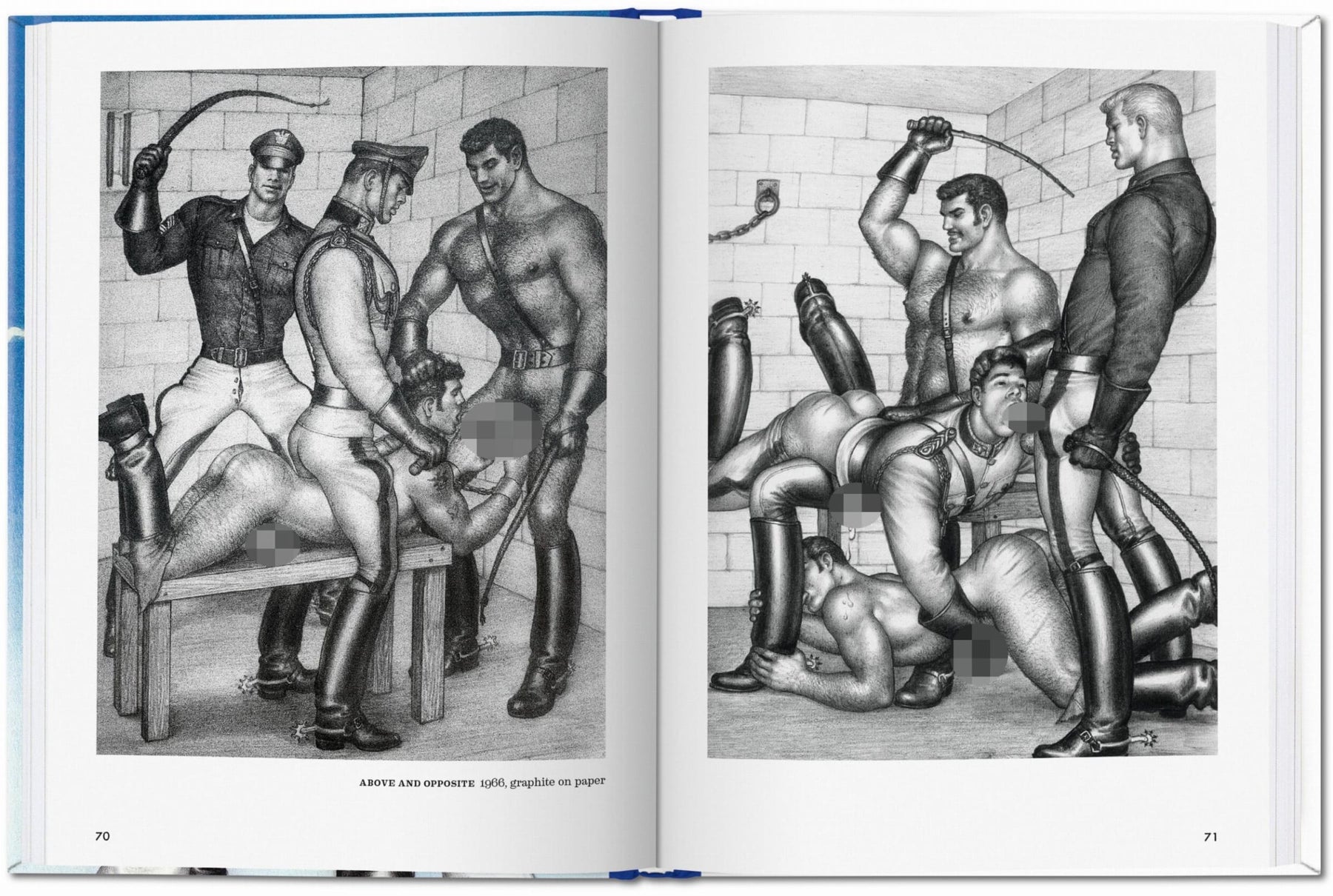 The Little Book of Tom. Military Men
SI NECESITAS AYUDA PARA FINALIZAR LA COMPRA ESCRÍBENOS A INFO@ANCLADEMAR.COM O LLÁMANOS AL 913910146
Pickup available at Calle Barquillo 37
Usually ready in 24 hours
The Little Book of Tom. Military Men
Calle Barquillo 37
Pickup available, usually ready in 24 hours
Calle Barquillo 37
28004 Madrid
Madrid
Spain
913910146
Cuando pensamos en Tom of Finland, lo primero que nos viene a la cabeza son jóvenes muy machos, musculosos y vestidos de militar. La visión de la perfección masculina de Tom se forjó mientras prestaba servicio como oficial del ejército en la Segunda Guerra Mundial. Aunque se alistó en el Ejército del Aire finlandés, fueron las tropas alemanas, afincadas en Finlandia para repeler la invasión del ejército ruso, las que le sirvieron de inspiración. Al fin y al cabo, sólo los alemanes llevaban uniformes creados por Hugo Boss que sentaban como un guante, no escatimaban en toques de diseño y se complementaban con relucientes botas de caña alta de cuero. Tom, que por entonces tenía 19 años, quedó prendado de ellos, una obsesión que fue a más tras mantener sus primeras experiencias sexuales con oficiales alemanes en las calles oscuras de Helsinki.

Tom empezó a plasmar sus fantasías militares en papel en 1945, cuando terminó la guerra, para rememorar sus excitantes encuentros nocturnos. Al principio los uniformes de Hugo Boss protagonizaban todos sus dibujos, pero con el paso de los años y las décadas amplió el abanico a la indumentaria de la Marina de Estados Unidos y, después, a sus propios diseños híbridos de cuero negro, pantalones de montar, botas y gorras de plato, con emblemas creados para reemplazar a las insignias militares. A medida que Tom atrajo a una hueste de adeptos, creó con lápiz, pluma y acuarela un ejército de hombres masculinos, libres e imponentes comprometidos con el placer y la camaradería masculina.

The Little Book of Tom: Military Men explora la fascinación de Tom por la indumentaria militar con una combinación de tiras de cómics, dibujos e ilustraciones a toda página en un formato compacto y asequible de 192 páginas. Los fotogramas y pósteres de películas históricas, las fotografías, los bocetos y las imágenes de referencia del artista desgranan el contexto cultural y las inspiraciones personales tras el héroe por excelencia de Tom of Finland.
Tapa dura, 14 x 19.5 cm, 0.41 kg, 192 Páginas

ANCLADEMAR T-SHIRTS
XS - 45 cm (width arm) x 67.5 cm (length)
S - 48 cm (width arm) x 68 cm (length)
M - 51 cm (width arm) x 71.5 cm (length)
L - 54 cm (width arm) x 73.5 cm (length)
XL - 57 cm (width arm) x 75.5 cm (length)
OXFORD SHIRTS
XS - 96 cm (chest) ; 88 cm (waist); 72.8 cm (length); 65 cm (sleeve)
S - 102 cm (chest) ; 94 cm (waist); 74.8 cm (length); 66.5 cm (sleeve)
M - 108 cm (chest) ; 100 cm (waist); 76.8 cm (length); 68 cm (sleeve)
L - 114 cm (chest) ; 106 cm (waist); 78.8 cm (length); 69.5 cm (sleeve)
XL - 120 cm (chest) ; 112 cm (waist); 80 cm (long); 71 cm (sleeve)
SOFT COTTON SHIRTS
S - 104 cm (chest) ; 72 cm (length)
M - 108 cm (chest); 74 cm (length)
L - 116 cm (chest); 74 cm (length)
XL - 124 cm (chest); 80 cm (length)
CUSTOM SWEATSHIRTS, EMBROIDERED AND STAMPED
Xs - 48 cm (width) x 65 cm (length)
S - 50.5 cm (width) x 68 cm (length)
M - 53 cm (shoulder) x 72 cm (length)
L - 56 cm (width) x 74 cm (length)
XL - 59 cm (shoulder) x 76 cm (length)
NOMADIC ROPE SANDALS
36 - 22.99 cm (length) 
37 - 23.63 cm (length) 
38 - 24.27 cm (length) 
39 - 24.90 cm (length) 
40 - 25.54 cm (length) 
41 - 26.18 cm (length) 
42 - 26.82 cm (length)
43 - 27.46 cm (length)
44 - 28.10 cm (length)
45 - 28.74 cm (length)