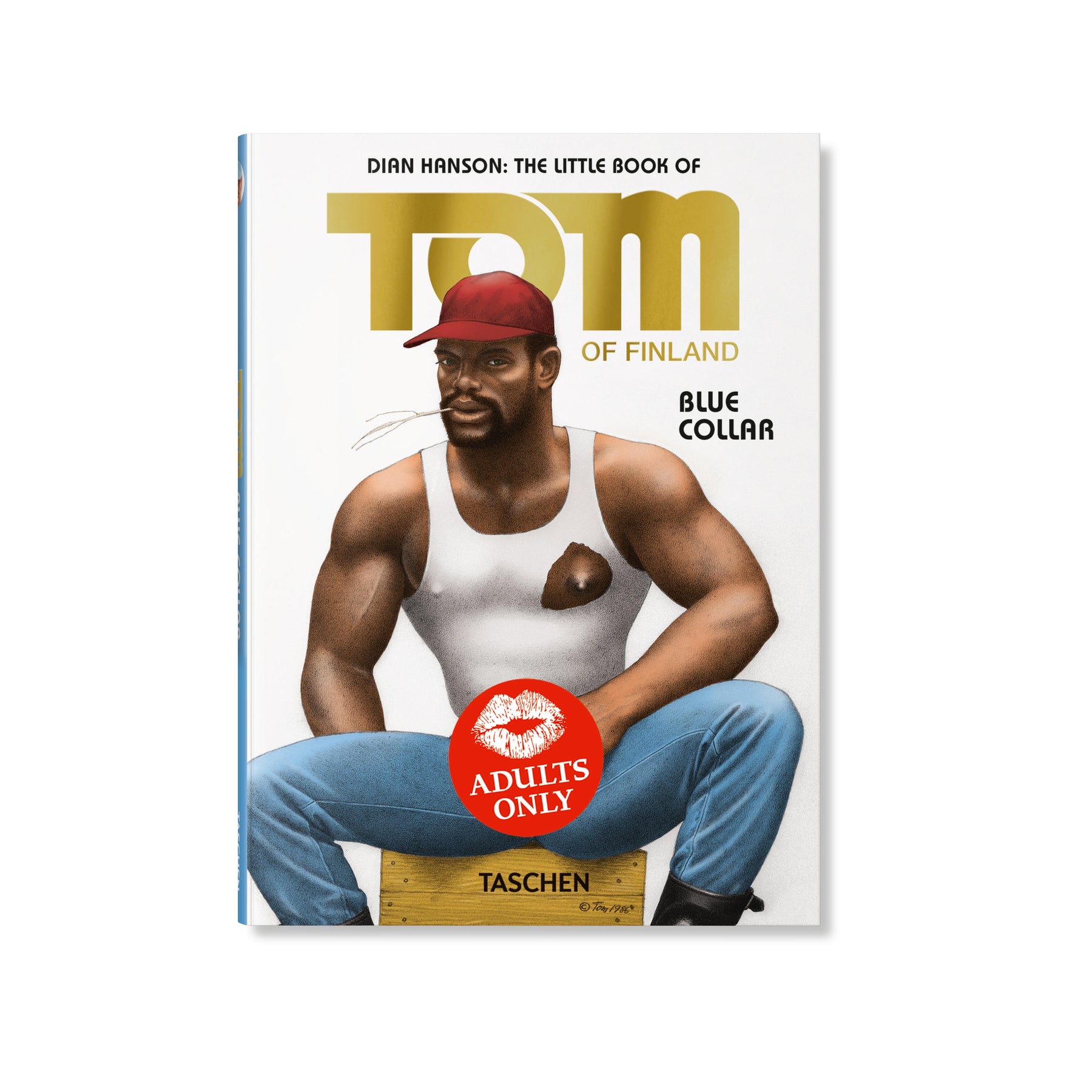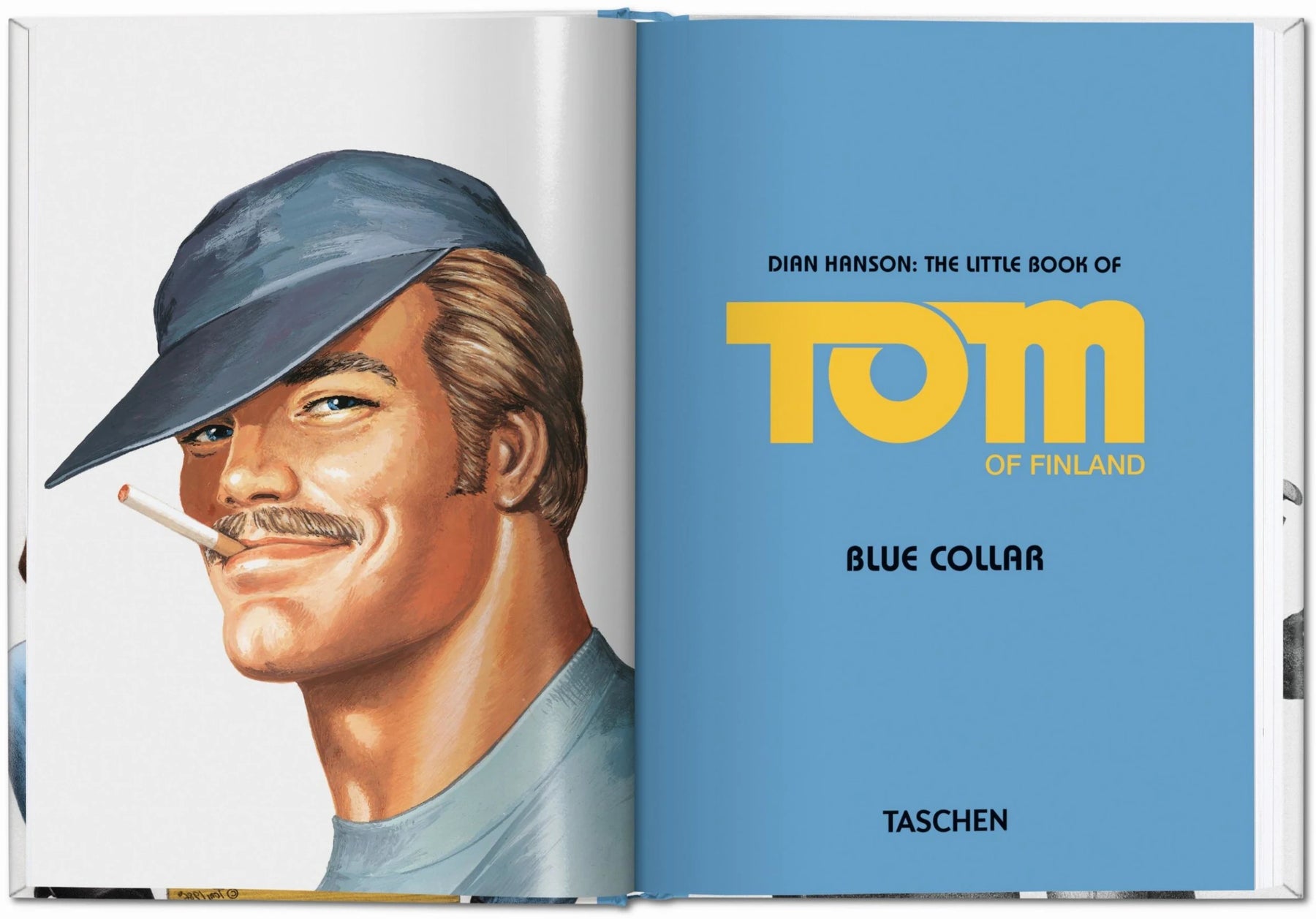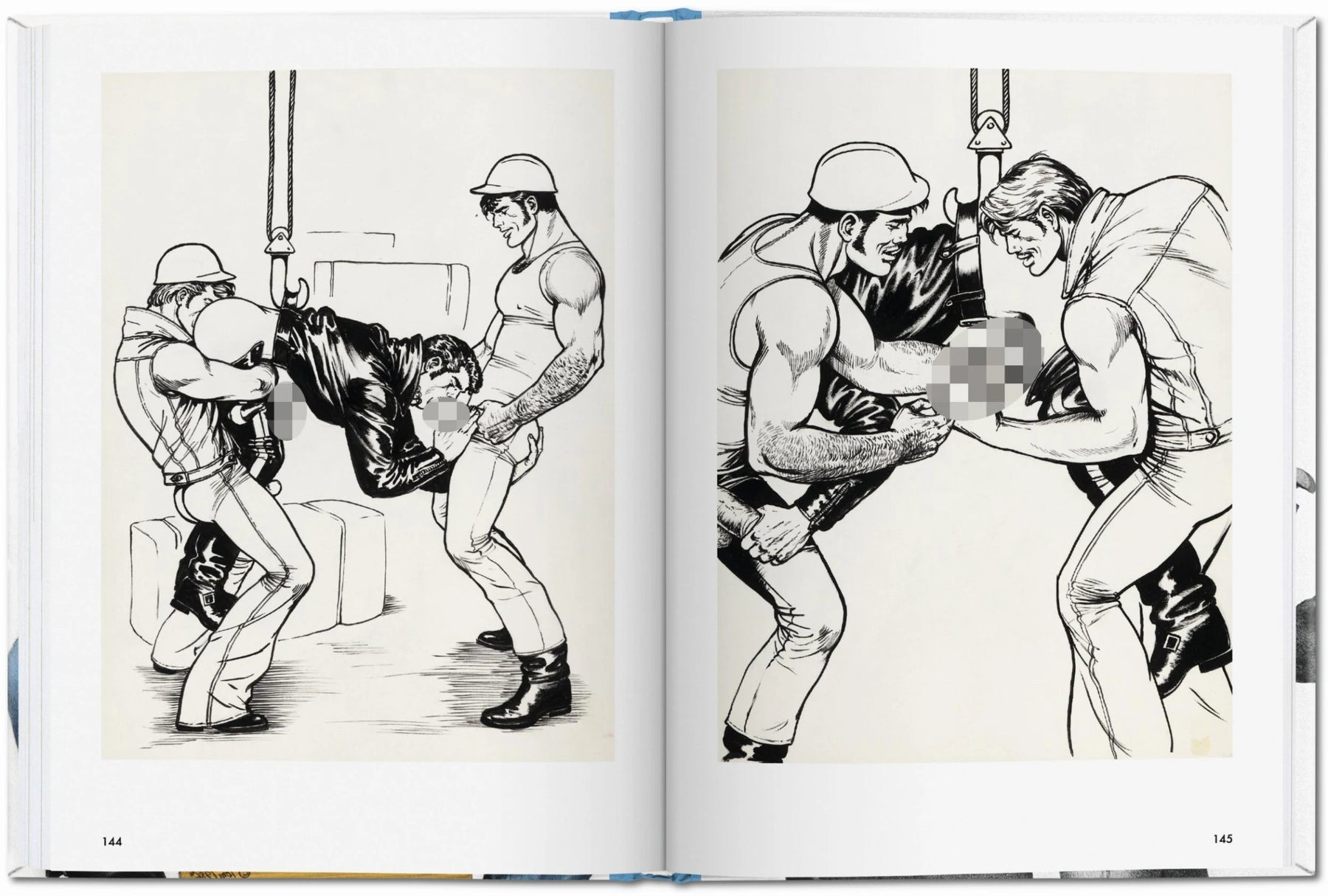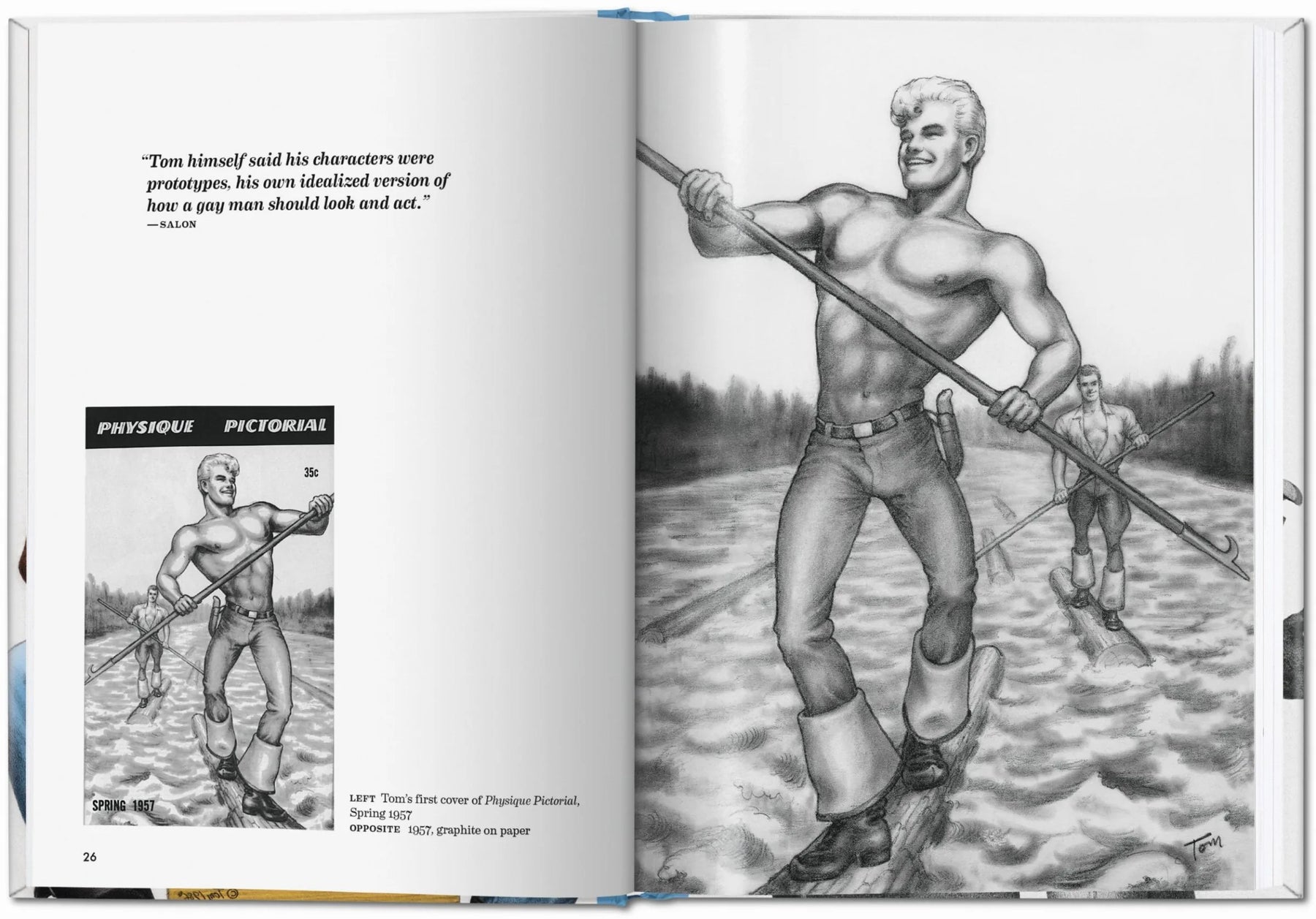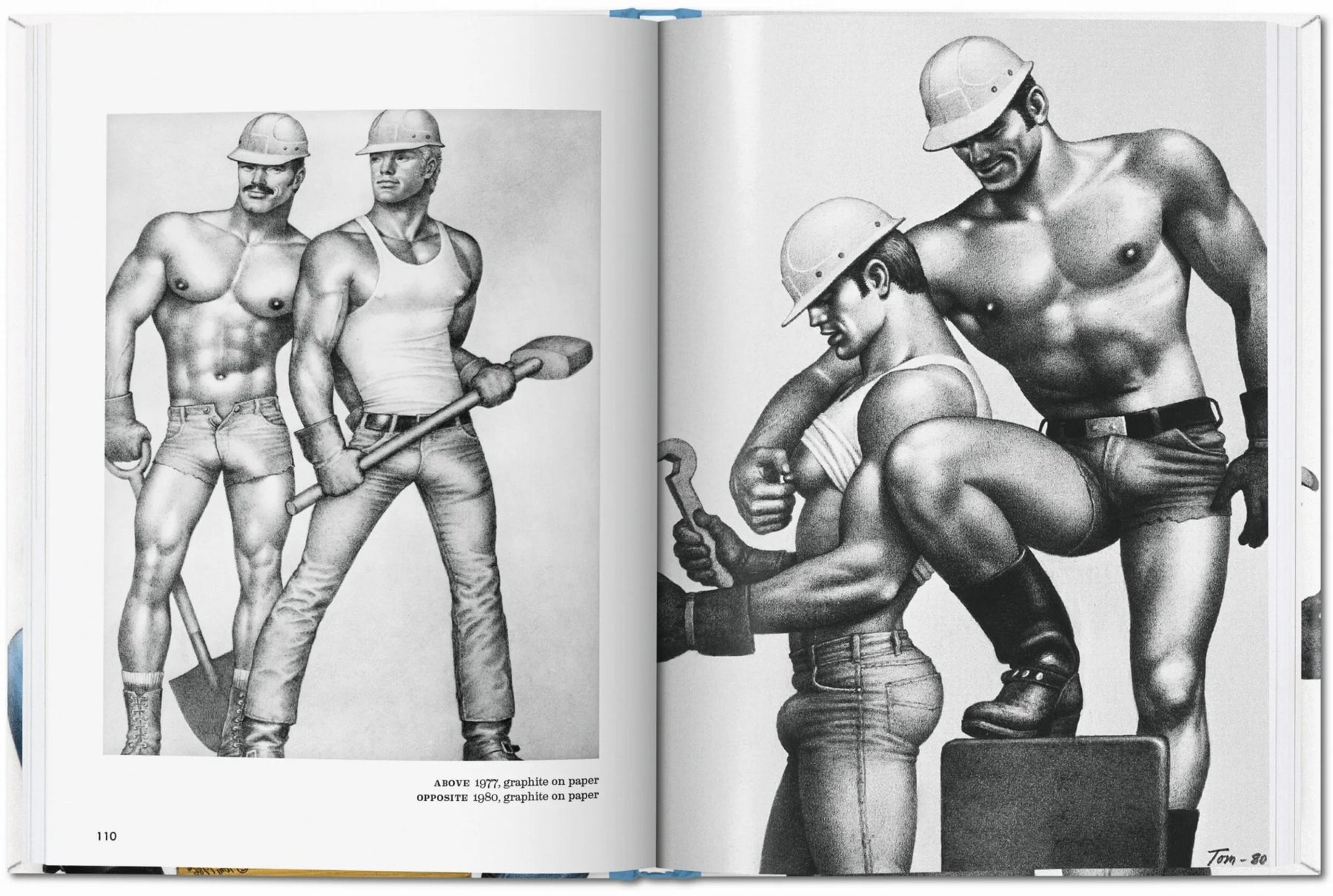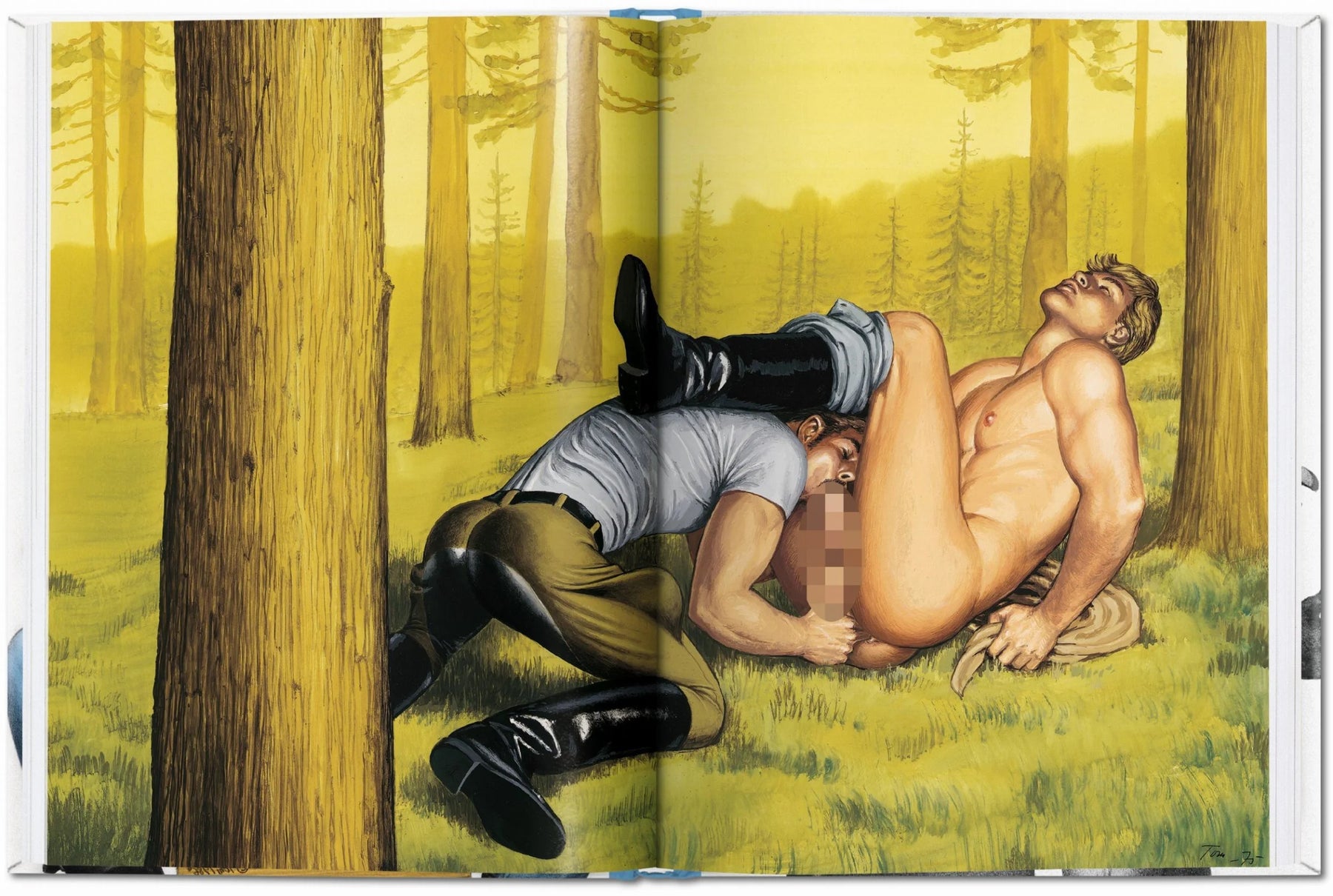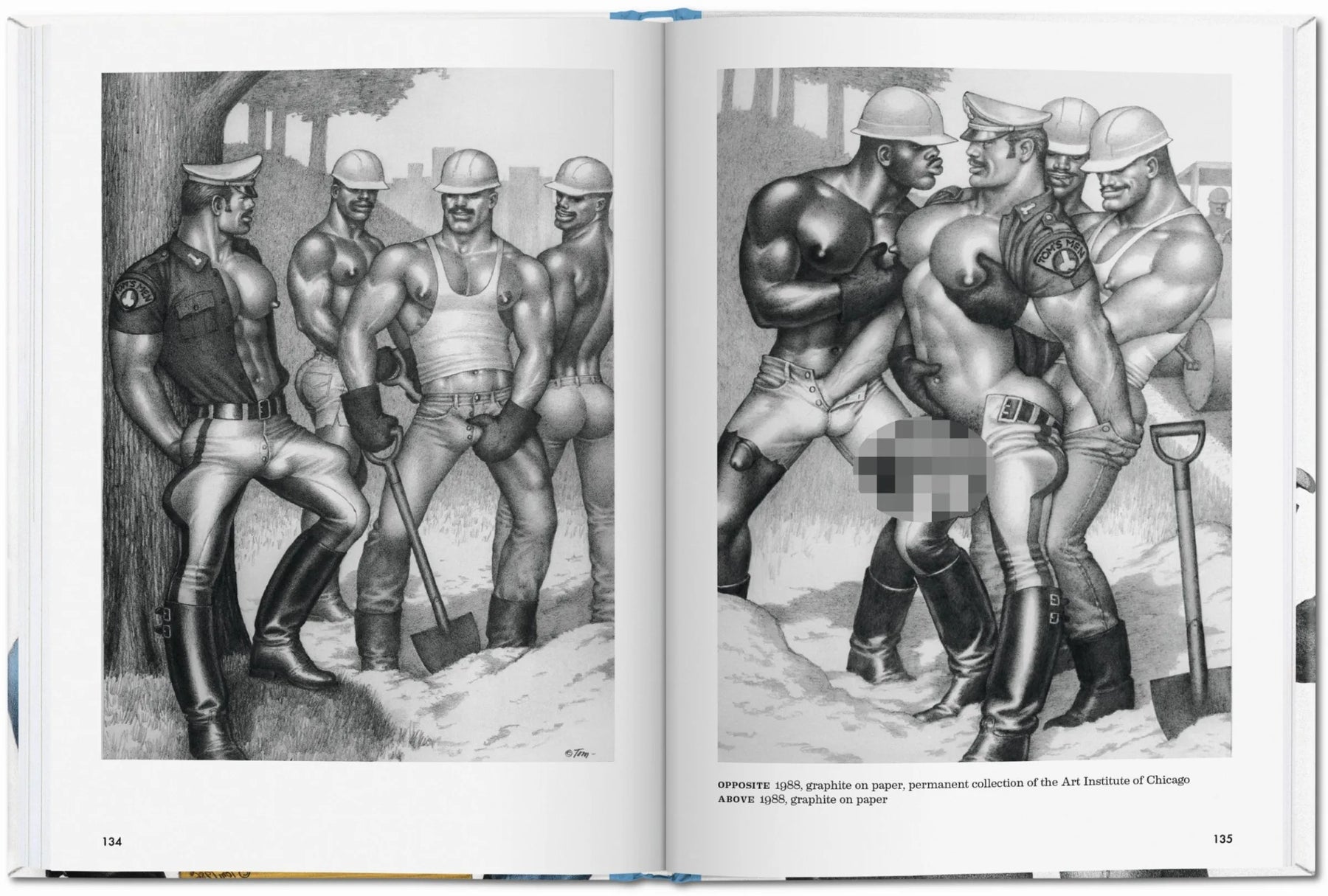 The Little Book of Tom. Blue Collar
SI NECESITAS AYUDA PARA FINALIZAR LA COMPRA ESCRÍBENOS A INFO@ANCLADEMAR.COM O LLÁMANOS AL 913910146
Pickup available at Calle Barquillo 37
Usually ready in 24 hours
The Little Book of Tom. Blue Collar
Calle Barquillo 37
Pickup available, usually ready in 24 hours
Calle Barquillo 37
28004 Madrid
Madrid
Spain
913910146
Los vaqueros, leñadores, matones y forzudos de Tom of Finland

El primer amor de la niñez de Tom fue un jornalero joven y fornido que trabajaba en el campo cerca de su casa. Finlandia es tierra de hombres de físico robusto que pescan en el gélido mar, cortan leña en los interminables bosques y trillan la avena, el centeno y la cebada en las granjas. Tom, un chico más sensible, admiraba a esos hombres toscos con su atuendo característico, diseñado para ofrecerles protección y comodidad. Más adelante, afirmaría: "Cuando era joven, el cuero lo vestía la gente que trabajaba al aire libre porque abrigaba mucho. Todos esos hombres que llevaban cuero eran la clase de hombres que yo adoraba".

Cuando empezó a dibujar homenajeó a estos ídolos de juventud mejorando su vestuario con pantalones vaqueros ajustados, camisetas descoloridas y botas laponas altas de punta estrecha. De hecho, fue un joven leñador que lucía este atuendo en la portada de Physique Pictorial quien dio a conocer a Tom al mundo en la primavera de 1957. En las décadas siguientes el dibujante añadió camioneros, mecánicos, trabajadores de la construcción, forzudos del circo y los típicos vaqueros americanos a su selección de héroes de la clase obrera. Aunque sólo eran fantasías sexuales para él, su representación de estos amantes obreros ayudó a los gays de la clase trabajadora a aceptarse a sí mismos.

The Little Book of Tom: Blue Collar plasma la fascinación de Tom por los operarios en un volumen compacto y asequible. Una amplia selección de tiras de cómics, dibujos e ilustraciones a toda página, acompañada de material de archivo y de contexto que incluye fotogramas y carteles de películas históricas, fotografías personales de Tom, bocetos y las imágenes en las que se inspiró el artista.
Tapa dura, 14 x 19.5 cm, 0.41 kg, 192 Páginas

ANCLADEMAR T-SHIRTS
XS - 45 cm (width arm) x 67.5 cm (length)
S - 48 cm (width arm) x 68 cm (length)
M - 51 cm (width arm) x 71.5 cm (length)
L - 54 cm (width arm) x 73.5 cm (length)
XL - 57 cm (width arm) x 75.5 cm (length)
OXFORD SHIRTS
XS - 96 cm (chest) ; 88 cm (waist); 72.8 cm (length); 65 cm (sleeve)
S - 102 cm (chest) ; 94 cm (waist); 74.8 cm (length); 66.5 cm (sleeve)
M - 108 cm (chest) ; 100 cm (waist); 76.8 cm (length); 68 cm (sleeve)
L - 114 cm (chest) ; 106 cm (waist); 78.8 cm (length); 69.5 cm (sleeve)
XL - 120 cm (chest) ; 112 cm (waist); 80 cm (long); 71 cm (sleeve)
SOFT COTTON SHIRTS
S - 104 cm (chest) ; 72 cm (length)
M - 108 cm (chest); 74 cm (length)
L - 116 cm (chest); 74 cm (length)
XL - 124 cm (chest); 80 cm (length)
CUSTOM SWEATSHIRTS, EMBROIDERED AND STAMPED
Xs - 48 cm (width) x 65 cm (length)
S - 50.5 cm (width) x 68 cm (length)
M - 53 cm (shoulder) x 72 cm (length)
L - 56 cm (width) x 74 cm (length)
XL - 59 cm (shoulder) x 76 cm (length)
NOMADIC ROPE SANDALS
36 - 22.99 cm (length) 
37 - 23.63 cm (length) 
38 - 24.27 cm (length) 
39 - 24.90 cm (length) 
40 - 25.54 cm (length) 
41 - 26.18 cm (length) 
42 - 26.82 cm (length)
43 - 27.46 cm (length)
44 - 28.10 cm (length)
45 - 28.74 cm (length)