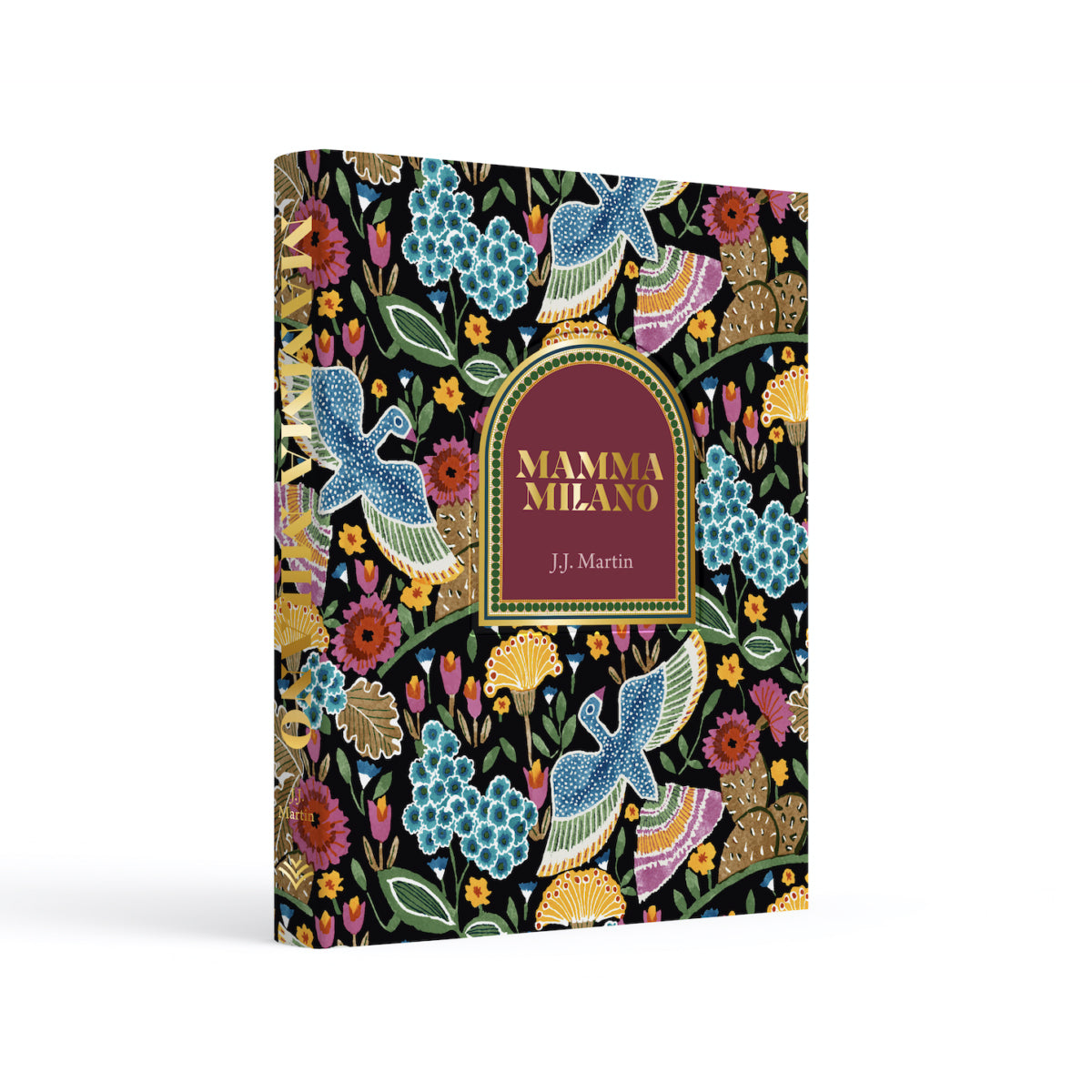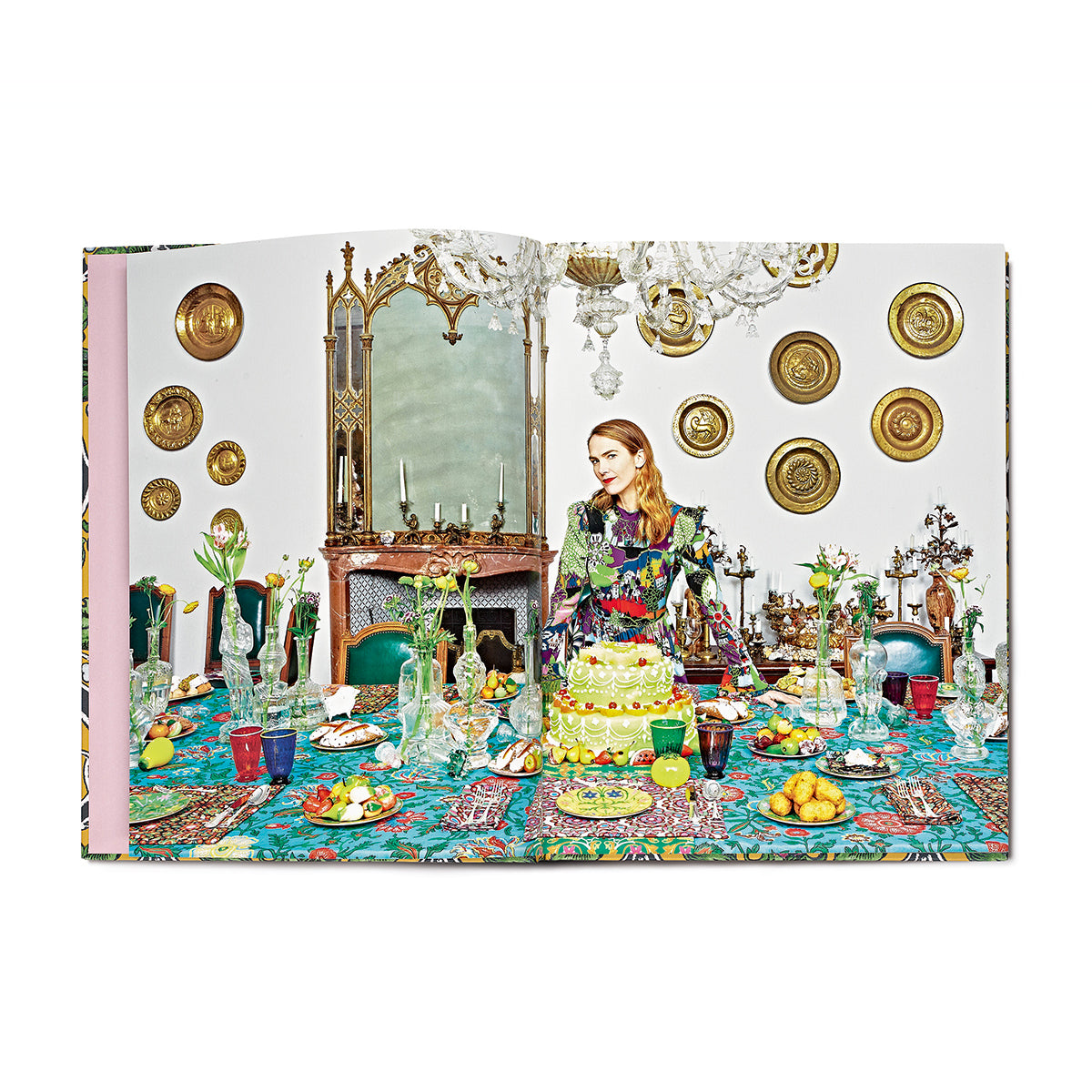 Mamma Milano by J.J. Martin
SI NECESITAS AYUDA PARA FINALIZAR LA COMPRA ESCRÍBENOS A INFO@ANCLADEMAR.COM O LLÁMANOS AL 913910146
Pickup available at Calle Barquillo 37
Usually ready in 24 hours
Mamma Milano by J.J. Martin
Calle Barquillo 37
Pickup available, usually ready in 24 hours
Calle Barquillo 37
28004 Madrid
Madrid
Spain
913910146
Hardcover
Page Count: 288

Illustrations: Full-color photographs throughout; four 16-page inserts.
Embrace female empowerment with J.J. Martin, founder of world-renowned Milanese lifestyle brand La DoubleJ, in the ultimate insider's guide to Italy and her magic, Mamma Milano.

Each copy is bound in one of three LaDoubleJ fabrics. Orders will be fulfilled with one of the fabrics available, selected at random.

"La DoubleJ is probably the only fashion company whose founder is also its in-house guru. Her company is growing at an increasingly fast pace, as is the community of women surrounding the label with a supportive 'feminine energy.'" —Vogue Runway, January 2020

After moving from Manhattan to Milan 20 years ago, with no job, no friends, and no patience for the Italian way of life, J.J. Martin realized she had no option but to surrender to the vibrant but slow-paced lifestyle. In so doing, she discovered more joy (and success) than she could ever have imagined.

In this uplifting volume, Martin invites us to jump on board and join her on her journey—an outsider's evolution through life, love, loss, creativity, and magic—to today's beloved "Milano." Dive into the delights of Italian fashion, food, and good living; meet some of Italy's leading female tastemakers (the "La DoubleJ Babes"); tap into Martin's spiritual secrets for unleashing inner creativity and wisdom; and more—all with a dash of LaDoubleJ vintage chic and oodles of Italian style. This feel-good book is a celebration and a creation story—both of a brand and of becoming your own woman, the Italian way.
ANCLADEMAR T-SHIRTS
XS - 45 cm (width arm) x 67.5 cm (length)
S - 48 cm (width arm) x 68 cm (length)
M - 51 cm (width arm) x 71.5 cm (length)
L - 54 cm (width arm) x 73.5 cm (length)
XL - 57 cm (width arm) x 75.5 cm (length)
OXFORD SHIRTS
XS - 96 cm (chest) ; 88 cm (waist); 72.8 cm (length); 65 cm (sleeve)
S - 102 cm (chest) ; 94 cm (waist); 74.8 cm (length); 66.5 cm (sleeve)
M - 108 cm (chest) ; 100 cm (waist); 76.8 cm (length); 68 cm (sleeve)
L - 114 cm (chest) ; 106 cm (waist); 78.8 cm (length); 69.5 cm (sleeve)
XL - 120 cm (chest) ; 112 cm (waist); 80 cm (long); 71 cm (sleeve)
SOFT COTTON SHIRTS
S - 104 cm (chest) ; 72 cm (length)
M - 108 cm (chest); 74 cm (length)
L - 116 cm (chest); 74 cm (length)
XL - 124 cm (chest); 80 cm (length)
CUSTOM SWEATSHIRTS, EMBROIDERED AND STAMPED
Xs - 48 cm (width) x 65 cm (length)
S - 50.5 cm (width) x 68 cm (length)
M - 53 cm (shoulder) x 72 cm (length)
L - 56 cm (width) x 74 cm (length)
XL - 59 cm (shoulder) x 76 cm (length)
NOMADIC ROPE SANDALS
36 - 22.99 cm (length) 
37 - 23.63 cm (length) 
38 - 24.27 cm (length) 
39 - 24.90 cm (length) 
40 - 25.54 cm (length) 
41 - 26.18 cm (length) 
42 - 26.82 cm (length)
43 - 27.46 cm (length)
44 - 28.10 cm (length)
45 - 28.74 cm (length)