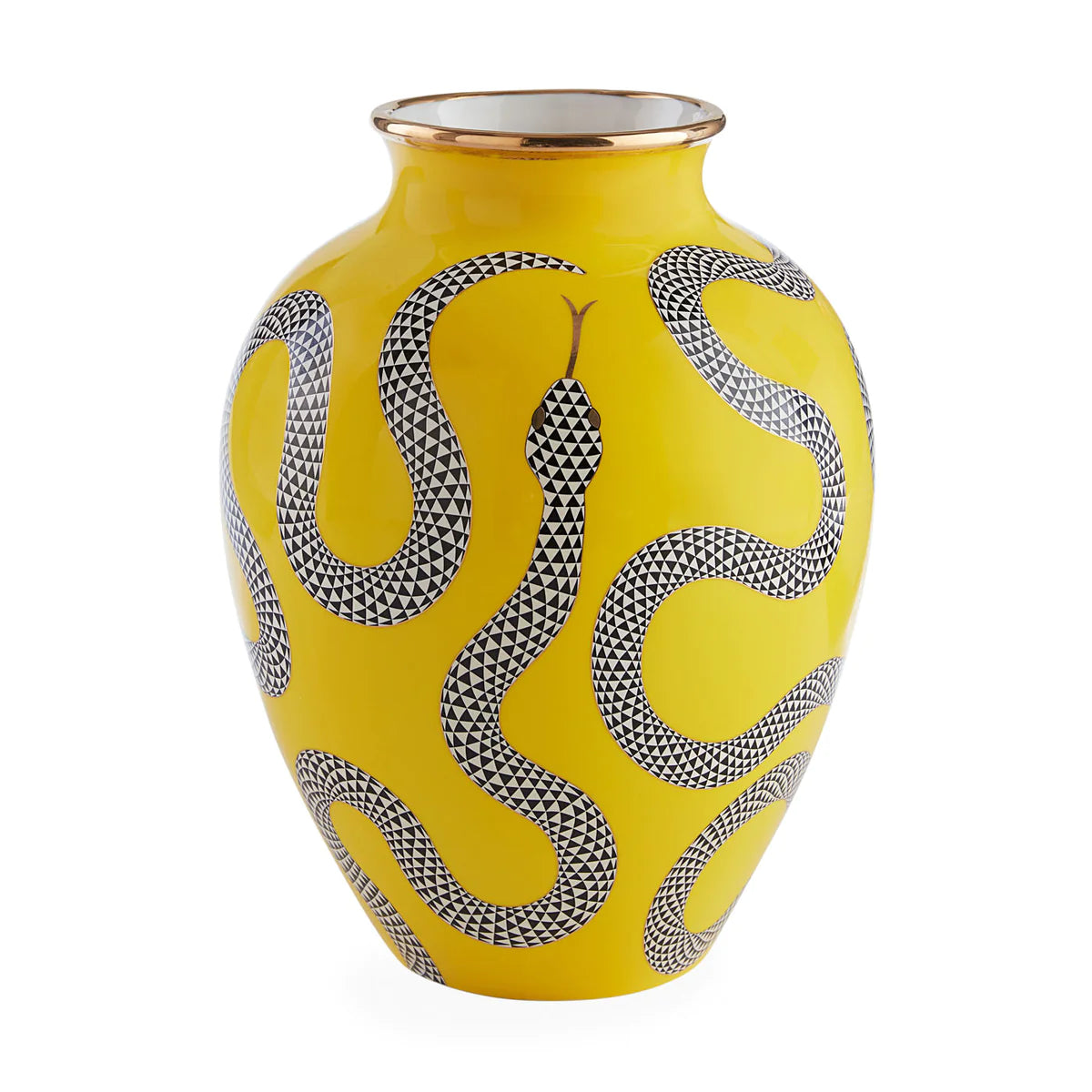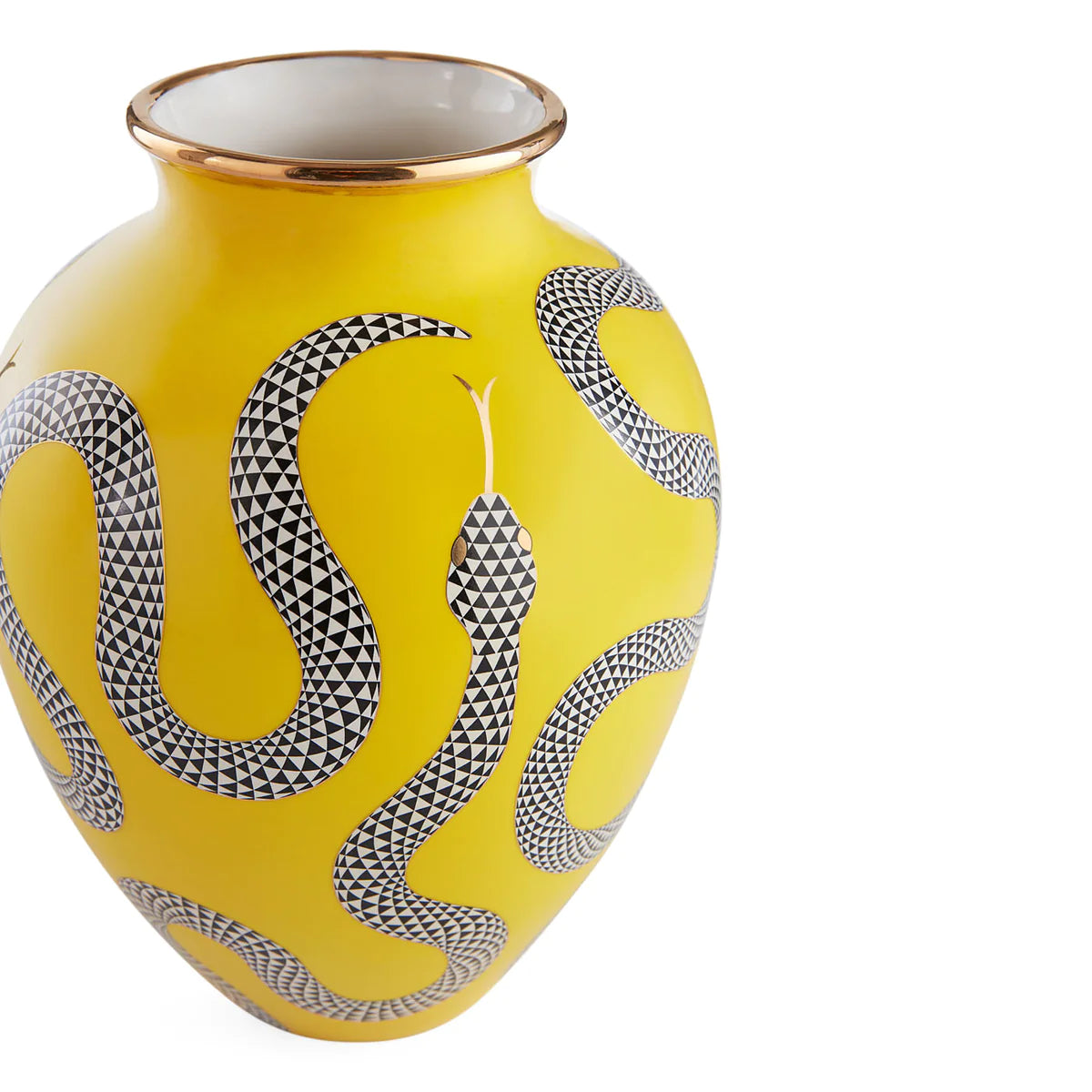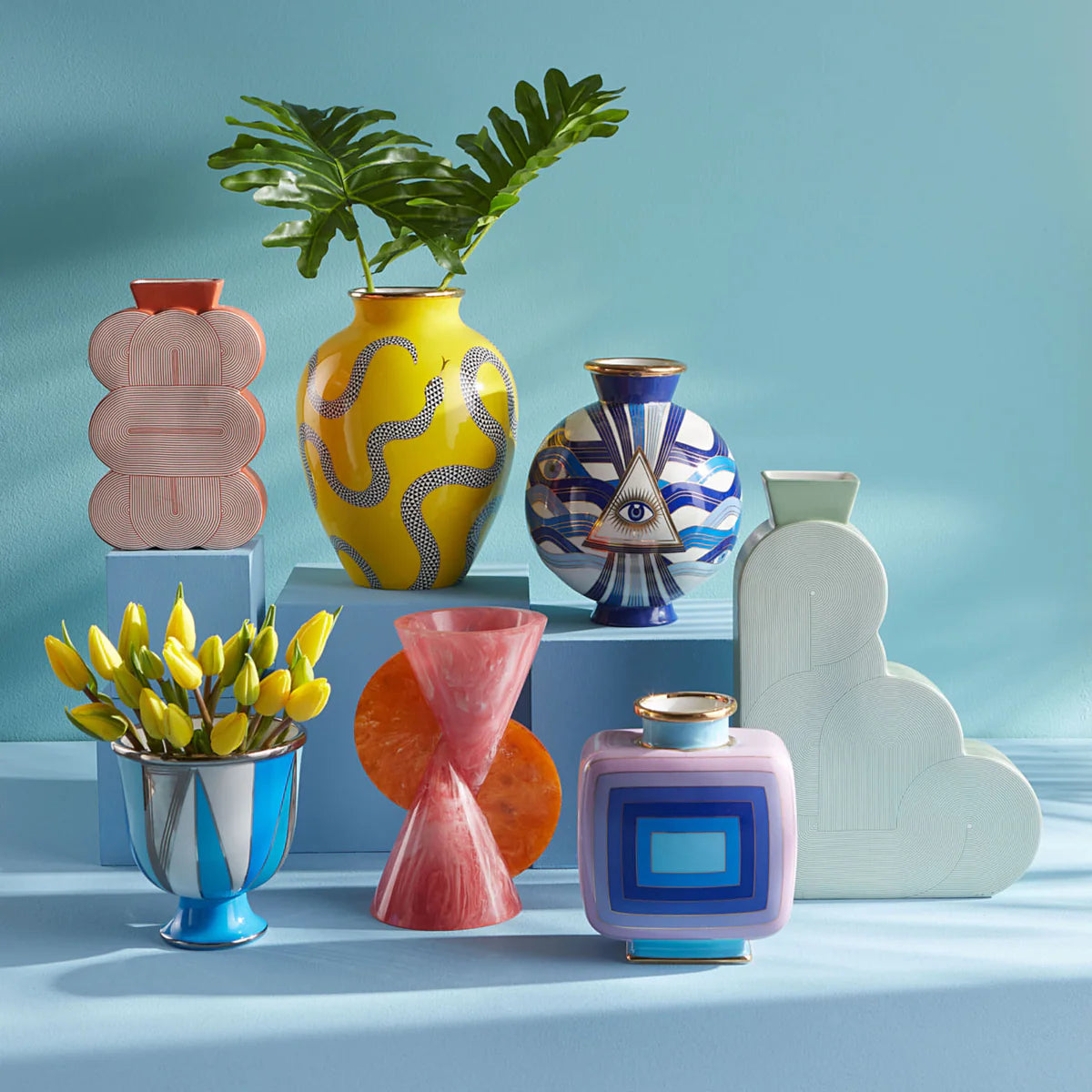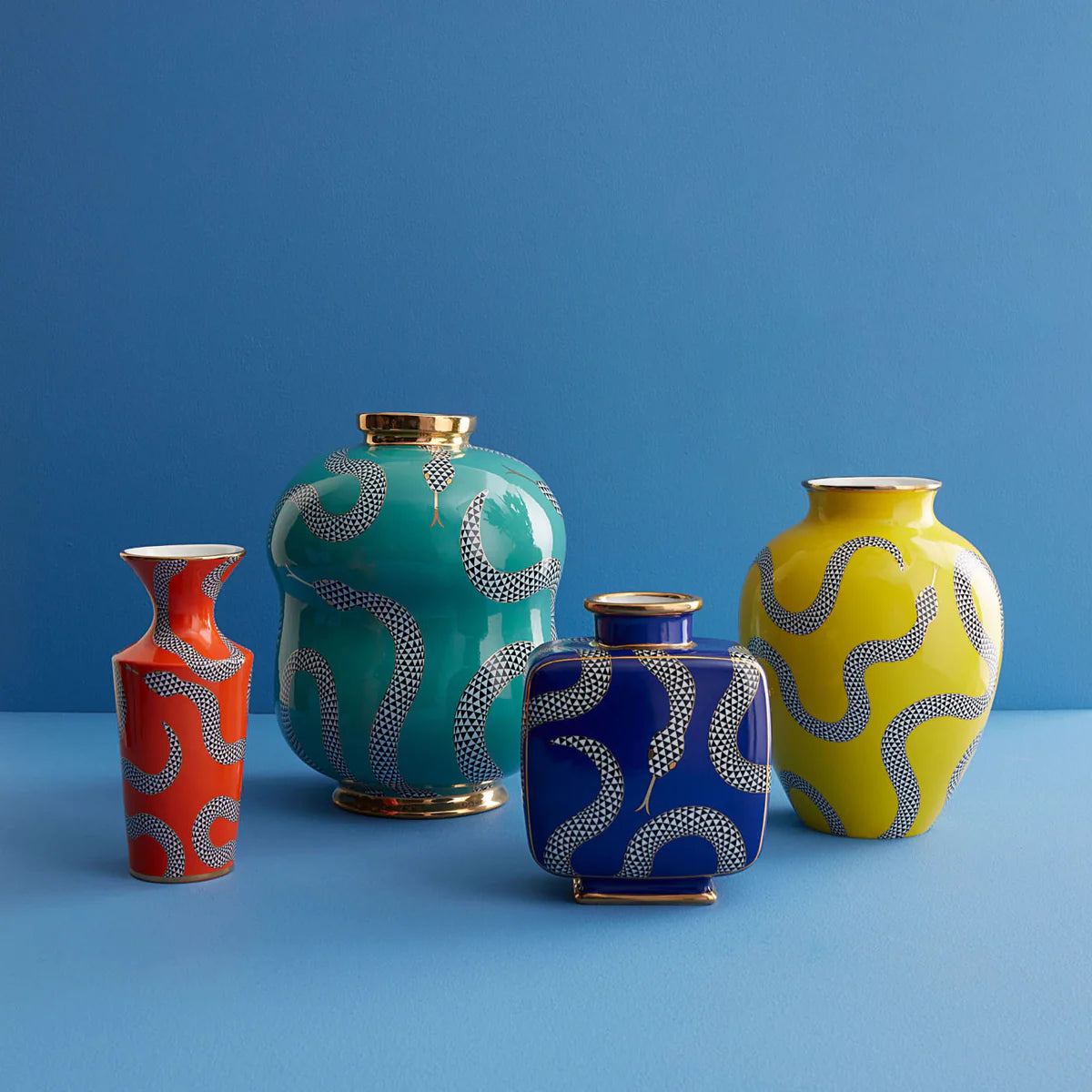 Eden Urn Vase. Jonathan Adler
SI NECESITAS AYUDA PARA FINALIZAR LA COMPRA ESCRÍBENOS A INFO@ANCLADEMAR.COM O LLÁMANOS AL 913910146
Pickup currently unavailable at Calle Barquillo 37
Eden Urn Vase. Jonathan Adler
Calle Barquillo 37
Pickup currently unavailable
Calle Barquillo 37
28004 Madrid
Madrid
Spain
913910146
A striking addition to any table, shelf, or mantel, our Eden vases feature our signature slithering serpents on punchy pop-toned hues. Sparkling gold accents add an air of daring and glamour. Eden's classic silhouettes mix well with others, or style the collection together for extra bite.
8.125 Dia., 26.67 cm H
High-fired porcelain with real gold accents and a glossy glazed exterior, glazed interior
Jonathan Adler was (and is) a potter first: rough, smooth, glossy or mottled, each piece of our pottery still starts its journey in our Soho pottery studio where he and his team sculpt the original model in clay.


CARE & CLEANING

Dust with a soft, dry cloth

Hand wash or spot clean with mild soap and water only

Dry metallic accents and finishes immediately to avoid watermarks
ANCLADEMAR T-SHIRTS
XS - 45 cm (width arm) x 67.5 cm (length)
S - 48 cm (width arm) x 68 cm (length)
M - 51 cm (width arm) x 71.5 cm (length)
L - 54 cm (width arm) x 73.5 cm (length)
XL - 57 cm (width arm) x 75.5 cm (length)
OXFORD SHIRTS
XS - 96 cm (chest) ; 88 cm (waist); 72.8 cm (length); 65 cm (sleeve)
S - 102 cm (chest) ; 94 cm (waist); 74.8 cm (length); 66.5 cm (sleeve)
M - 108 cm (chest) ; 100 cm (waist); 76.8 cm (length); 68 cm (sleeve)
L - 114 cm (chest) ; 106 cm (waist); 78.8 cm (length); 69.5 cm (sleeve)
XL - 120 cm (chest) ; 112 cm (waist); 80 cm (long); 71 cm (sleeve)
SOFT COTTON SHIRTS
S - 104 cm (chest) ; 72 cm (length)
M - 108 cm (chest); 74 cm (length)
L - 116 cm (chest); 74 cm (length)
XL - 124 cm (chest); 80 cm (length)
CUSTOM SWEATSHIRTS, EMBROIDERED AND STAMPED
Xs - 48 cm (width) x 65 cm (length)
S - 50.5 cm (width) x 68 cm (length)
M - 53 cm (shoulder) x 72 cm (length)
L - 56 cm (width) x 74 cm (length)
XL - 59 cm (shoulder) x 76 cm (length)
NOMADIC ROPE SANDALS
36 - 22.99 cm (length) 
37 - 23.63 cm (length) 
38 - 24.27 cm (length) 
39 - 24.90 cm (length) 
40 - 25.54 cm (length) 
41 - 26.18 cm (length) 
42 - 26.82 cm (length)
43 - 27.46 cm (length)
44 - 28.10 cm (length)
45 - 28.74 cm (length)