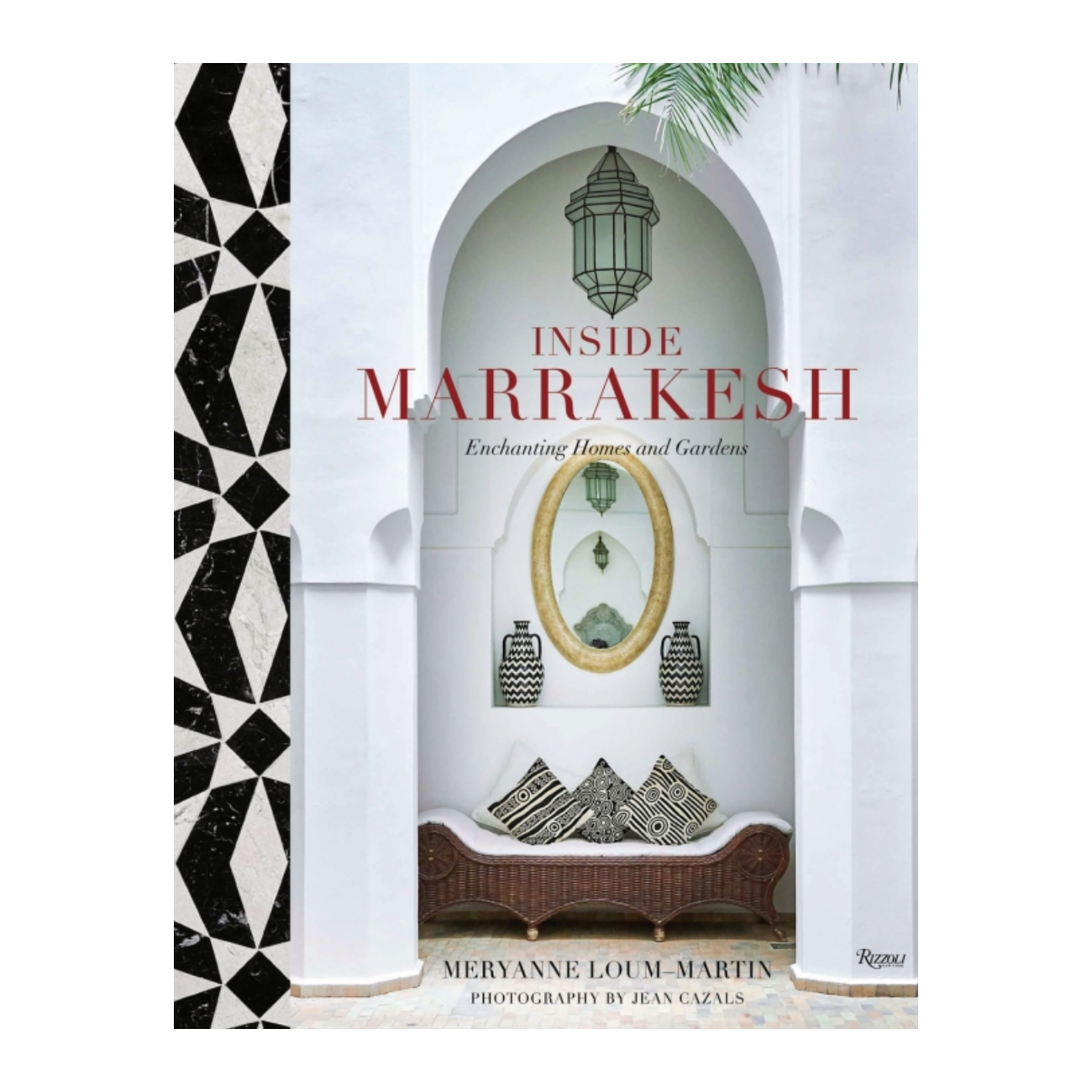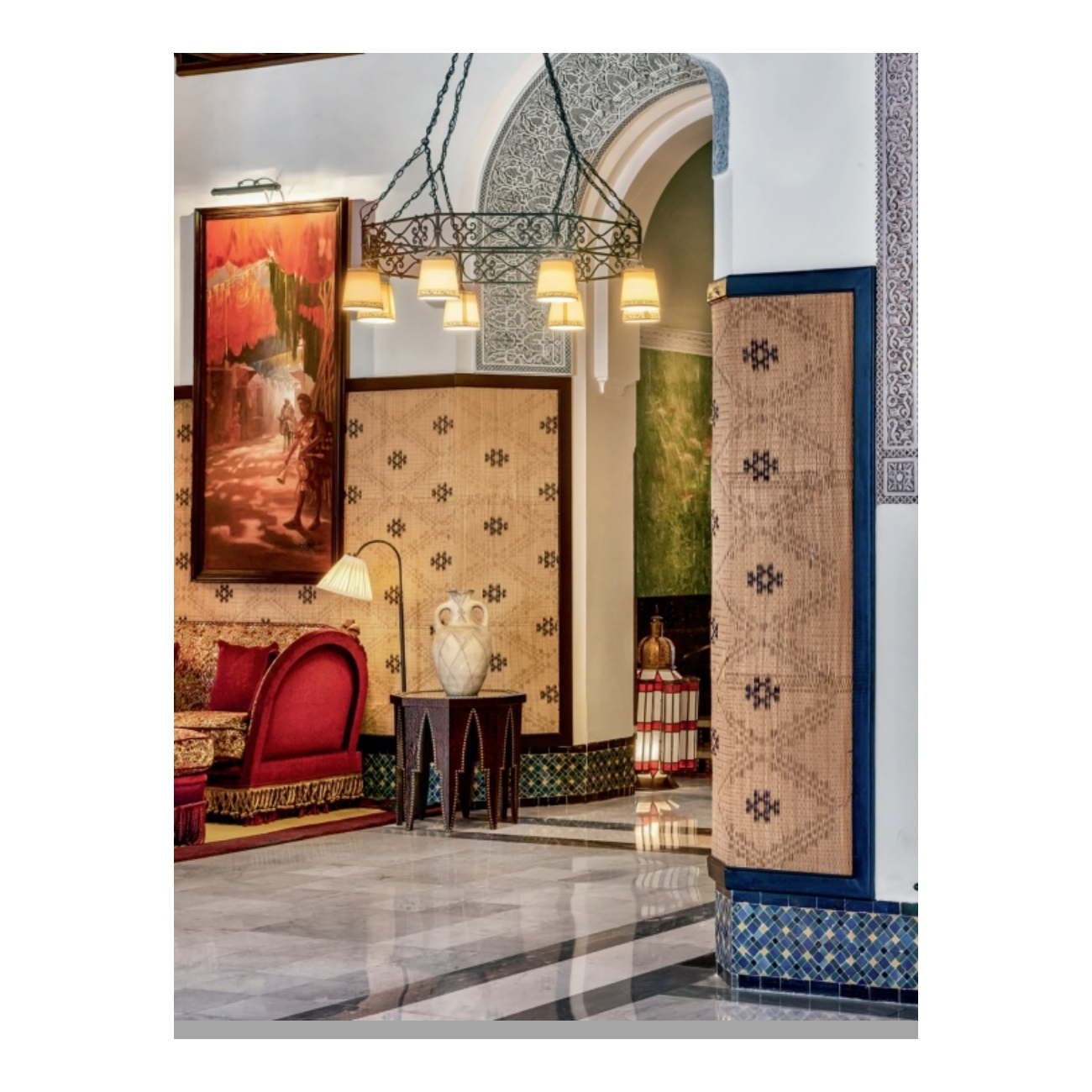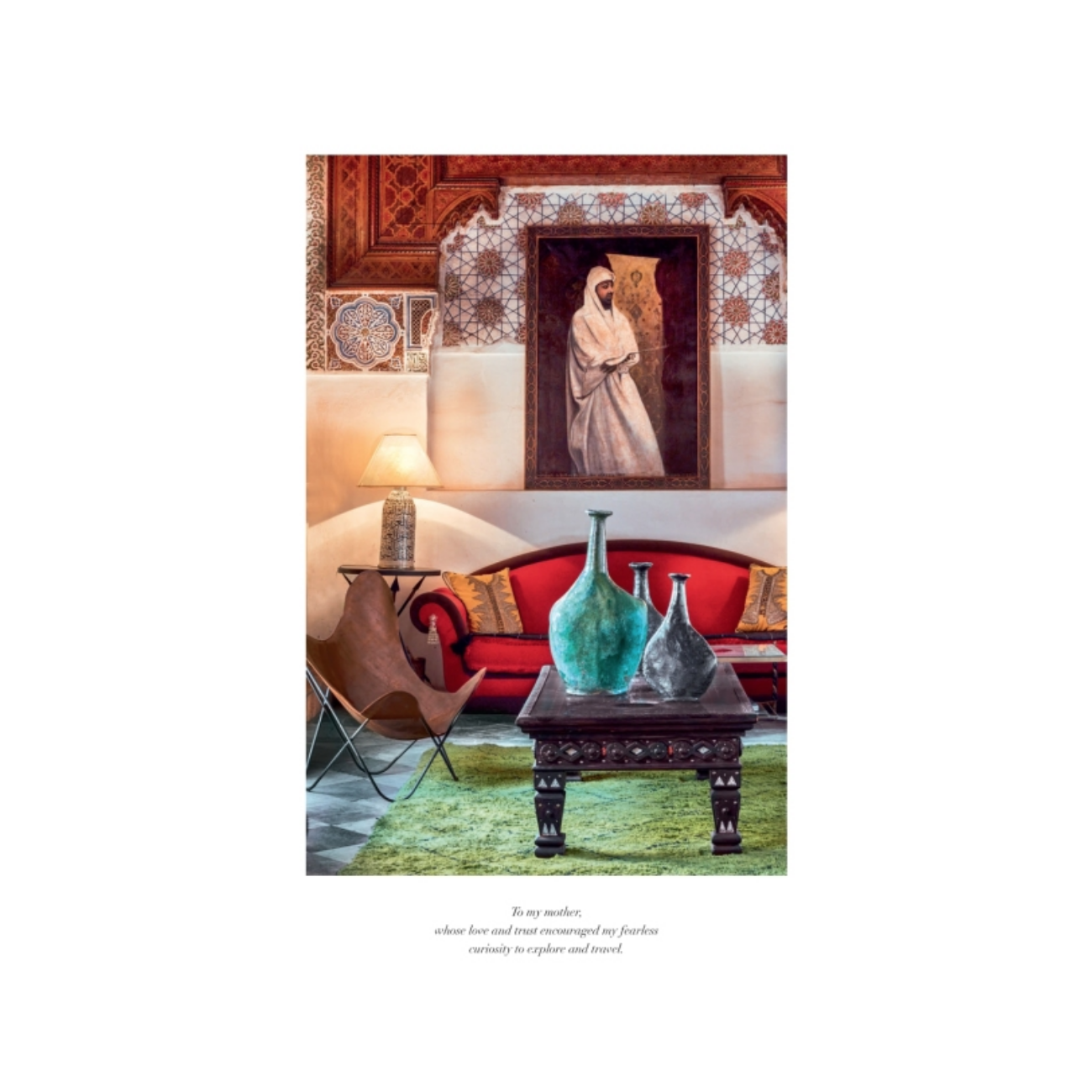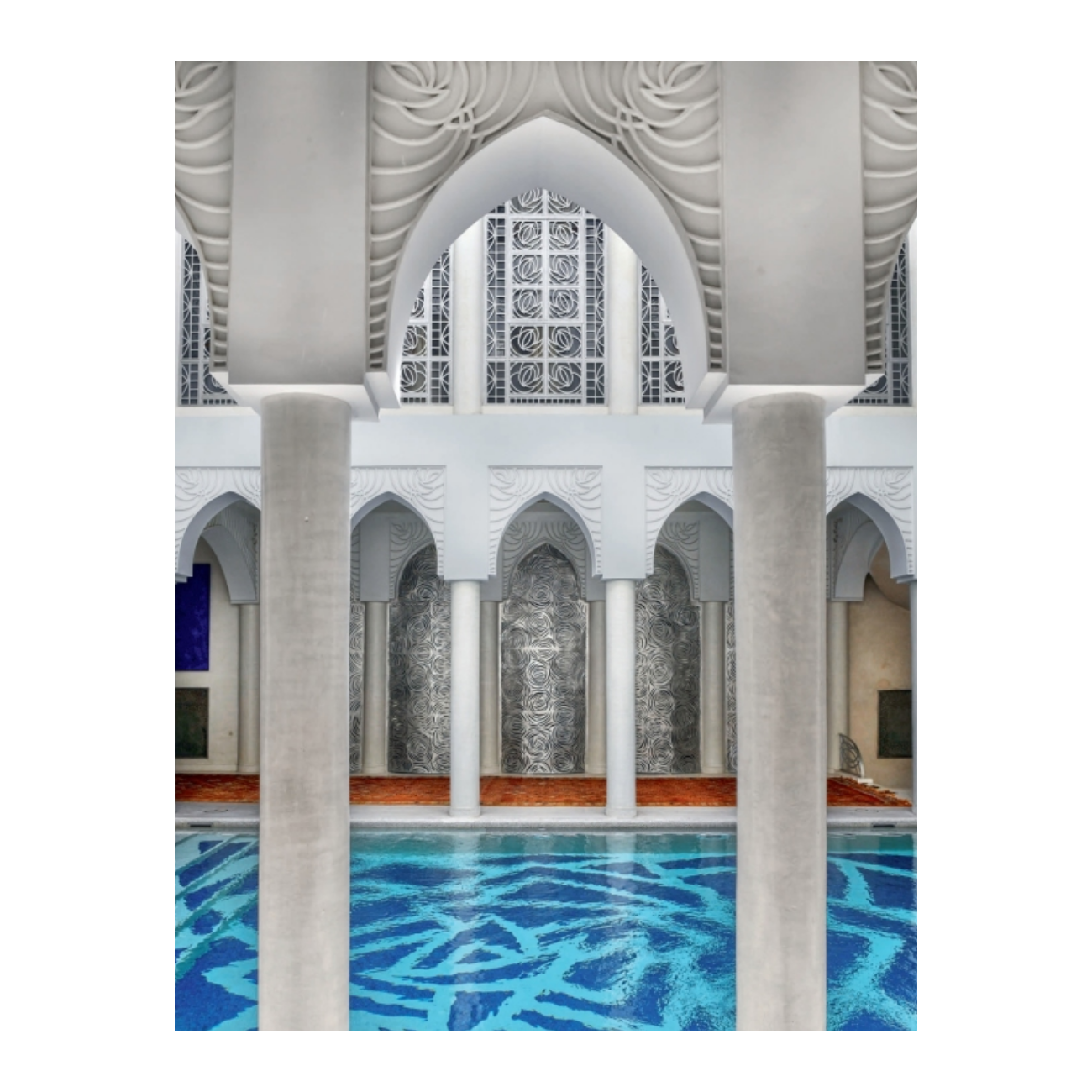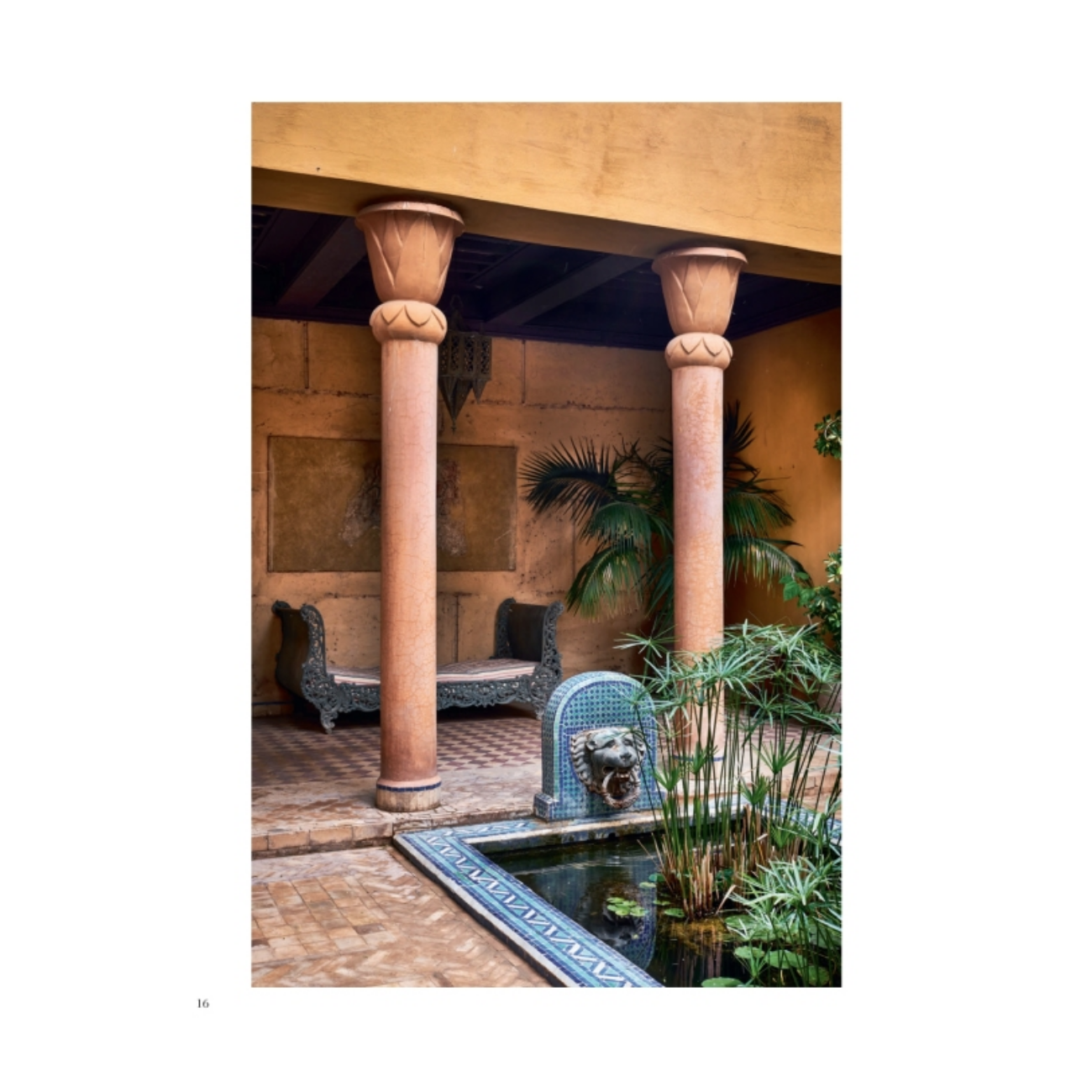 Inside Marrakesh
SI NECESITAS AYUDA PARA FINALIZAR LA COMPRA ESCRÍBENOS A INFO@ANCLADEMAR.COM O LLÁMANOS AL 913910146
Pickup available at Calle Barquillo 37
Usually ready in 24 hours
Calle Barquillo 37
Pickup available, usually ready in 24 hours
Calle Barquillo 37
28004 Madrid
Madrid
Spain
913910146
Publish Date: September 22, 2020
Format: Hardcover
Size: 29 x 22,5 cm
Pages: 272
Contemporary design meets Marrakesh's splendid artistic heritage in a fresh burst of color, form, and texture through a panoply of sensual houses and gardens. Noted designer Meryanne Loum-Martin provides entrée into the extraordinary residences of this fabled city's leading tastemakers.

This exquisite book showcases the stunning properties of the world's leading design connoisseurs, including Jasper Conran, Lynn Guinness, Vanessa Branson, and Helen and Brice Marden, who have transformed Marrakesh's exotic style into unexpected but elegant expressions. The story of design in Marrakesh begins with the contributions of Bill Willis, Yves Saint Laurent, and Pierre Bergé, who fearlessly fused Moroccan elements--zellige tilework, rugs, pottery, fountains, woodwork, metalwork, and tadelakt wall treatments--with a luxuriant mix of furnishings from around the world. We are invited into such lush private places as the gardens of the Villa Oasis, designed by Madison Cox, and the Bulgaris' tranquil riad. Full of personal insights, Loum-Martin explores how international design-savvy individuals continue to incorporate such exuberant designs in their work.
Today's Marrakesh style appeals to a wide variety of tastes--from formal to quirky, from rustic to refined--and is suitable for diverse settings. Eco-friendly materials, including earthenware and natural fibers, contribute to these appealing interiors and gardens. Superbly photographed, Inside Marrakesh abounds with a wealth of unique design ideas.
ANCLADEMAR T-SHIRTS
XS - 45 cm (width arm) x 67.5 cm (length)
S - 48 cm (width arm) x 68 cm (length)
M - 51 cm (width arm) x 71.5 cm (length)
L - 54 cm (width arm) x 73.5 cm (length)
XL - 57 cm (width arm) x 75.5 cm (length)
OXFORD SHIRTS
XS - 96 cm (chest) ; 88 cm (waist); 72.8 cm (length); 65 cm (sleeve)
S - 102 cm (chest) ; 94 cm (waist); 74.8 cm (length); 66.5 cm (sleeve)
M - 108 cm (chest) ; 100 cm (waist); 76.8 cm (length); 68 cm (sleeve)
L - 114 cm (chest) ; 106 cm (waist); 78.8 cm (length); 69.5 cm (sleeve)
XL - 120 cm (chest) ; 112 cm (waist); 80 cm (long); 71 cm (sleeve)
SOFT COTTON SHIRTS
S - 104 cm (chest) ; 72 cm (length)
M - 108 cm (chest); 74 cm (length)
L - 116 cm (chest); 74 cm (length)
XL - 124 cm (chest); 80 cm (length)
CUSTOM SWEATSHIRTS, EMBROIDERED AND STAMPED
Xs - 48 cm (width) x 65 cm (length)
S - 50.5 cm (width) x 68 cm (length)
M - 53 cm (shoulder) x 72 cm (length)
L - 56 cm (width) x 74 cm (length)
XL - 59 cm (shoulder) x 76 cm (length)
NOMADIC ROPE SANDALS
36 - 22.99 cm (length) 
37 - 23.63 cm (length) 
38 - 24.27 cm (length) 
39 - 24.90 cm (length) 
40 - 25.54 cm (length) 
41 - 26.18 cm (length) 
42 - 26.82 cm (length)
43 - 27.46 cm (length)
44 - 28.10 cm (length)
45 - 28.74 cm (length)