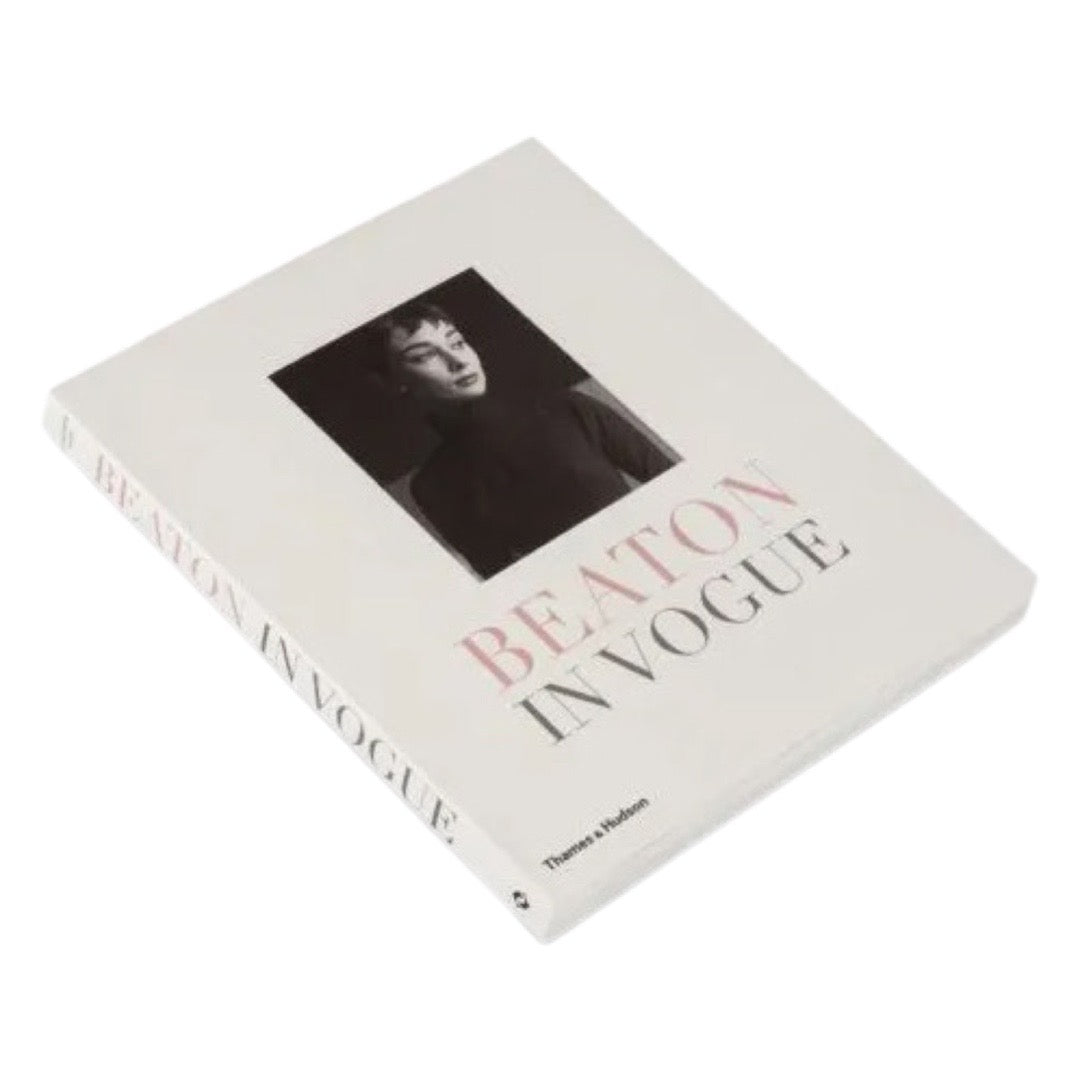 Beaton in Vogue
SI NECESITAS AYUDA PARA FINALIZAR LA COMPRA ESCRÍBENOS A INFO@ANCLADEMAR.COM O LLÁMANOS AL 913910146
Pickup available at Calle Barquillo 37
Usually ready in 24 hours
Calle Barquillo 37
Pickup available, usually ready in 24 hours
Calle Barquillo 37
28004 Madrid
Madrid
Spain
913910146
Cecil Beaton was a man of dazzling charm and style and his talents were many. At the age of twenty he sent Vogue an out-of-focus snap of an undergraduate play, and for the next half-century and more he kept readers of the magazines up to date with all the various activities of his long and creative career. In his twenties he recorded London and New York society in needle-sharp words and drawings. Condé Nast, the owner of Vogue, compelled him to abandon his pocket Kodak, and his resulting photographic work earned him a place among the great chroniclers of fashion. Witty and inventive, he designed settings for plays and films – and for himself – and as a writer he was an eloquent champion of stylish living. His accounts of travel made the most luscious places seem tantalizingly vivid and close.

The turning point in his career was the challenge of working as an official photographer in the Second World War. He travelled the world, no longer in luxury but in uniform, and the photographs, drawings and writings that revealed the face of war, from bombed London to China and the North African Desert, testified to a new maturity of vision.

Cecil Beaton remained triumphantly active to the end of his long life. He became a superb portrait photographer, of royal and other famous faces and forms, and designed the costumes for My Fair Lady (both on stage and on film) and for Gigi. Almost incredibly, when a stroke paralysed his right hand he turned himself into a left-handed draughtsman; and he carried out two marathon photo assignments for French Vogue only a few months before he died.

Josephine Ross selects and introduces articles, drawings and photographs by Beaton dating from the 1920s to the 1970s. Beaton loved Vogue, and his contributions testify to the wit, imagination and professionalism that the man and the magazine always had in common.
Paperback
29 x 24,5 cm
ANCLADEMAR T-SHIRTS
XS - 45 cm (width arm) x 67.5 cm (length)
S - 48 cm (width arm) x 68 cm (length)
M - 51 cm (width arm) x 71.5 cm (length)
L - 54 cm (width arm) x 73.5 cm (length)
XL - 57 cm (width arm) x 75.5 cm (length)
OXFORD SHIRTS
XS - 96 cm (chest) ; 88 cm (waist); 72.8 cm (length); 65 cm (sleeve)
S - 102 cm (chest) ; 94 cm (waist); 74.8 cm (length); 66.5 cm (sleeve)
M - 108 cm (chest) ; 100 cm (waist); 76.8 cm (length); 68 cm (sleeve)
L - 114 cm (chest) ; 106 cm (waist); 78.8 cm (length); 69.5 cm (sleeve)
XL - 120 cm (chest) ; 112 cm (waist); 80 cm (long); 71 cm (sleeve)
SOFT COTTON SHIRTS
S - 104 cm (chest) ; 72 cm (length)
M - 108 cm (chest); 74 cm (length)
L - 116 cm (chest); 74 cm (length)
XL - 124 cm (chest); 80 cm (length)
CUSTOM SWEATSHIRTS, EMBROIDERED AND STAMPED
Xs - 48 cm (width) x 65 cm (length)
S - 50.5 cm (width) x 68 cm (length)
M - 53 cm (shoulder) x 72 cm (length)
L - 56 cm (width) x 74 cm (length)
XL - 59 cm (shoulder) x 76 cm (length)
NOMADIC ROPE SANDALS
36 - 22.99 cm (length) 
37 - 23.63 cm (length) 
38 - 24.27 cm (length) 
39 - 24.90 cm (length) 
40 - 25.54 cm (length) 
41 - 26.18 cm (length) 
42 - 26.82 cm (length)
43 - 27.46 cm (length)
44 - 28.10 cm (length)
45 - 28.74 cm (length)